Senior Member
Join Date: Aug 2006
Location: Moore,Oklahoma
Posts: 287
Home with our little girl
---
Abby has been doing great since we got home....she is taking the kiddos in stride....pee and pooped outside no problem. We put her in the playpen while we ate dinner and she cried and whined. Now she is sleeping while the kids are watching a movie. It has Ben pouring since coming home and no issues with her going out in it.
Going to be such a "fun" night tonight but she will get used to it I know.
Her is a picture at her water dish....she is a tad wet from all the rain.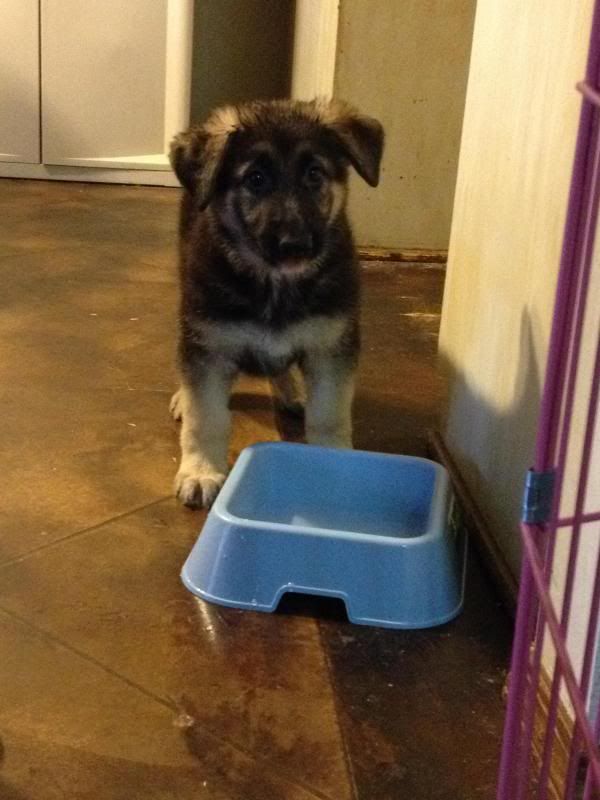 Sent from
Petguide.com Free App
Awww the floppy puppy ears.. so cute!
---
Athena- Long Coat GSD -CGC
Sinister Black- GSD
Nemesis- GSD
Titus- GSD

Cute pup!!
---
"A House Is Not A Home Without A German Shepherd"