Update for Draven
---
Well I know we had a Post for the dogs around Draven's age but it got way off whack and was derailed into a horrible train accident
So Draven is just finishing up Puppy Kindergarden and I have to say I've been impressed we learned to:
Sit
Drop
Come
Leave it
Heel
We did a lot of socialization with strangers, and new dogs and new things (Tunnels, ramps, jumps, things to go under (Bars), wheel chairs, skateboards, people with umbrella's, uneven footing, things that make noise) etc...
Draven passed with flying colors he does it all VERY well, I noticed a huge difference from when we started to the end now. He used to be a real chore to work but he heels very good now (Needs a little work but doing much better)
He sits very well, but he whines ALOT when he sits no idea why, he's better when I put him in a drop. He doesn't seem in pain but just doesn't seem to like to sit no idea why. (Makes it hard for him to sit when he meets someone)
So here are some pictures:
Draven's big boy ears are here!! He's looking at Mommy for his stick.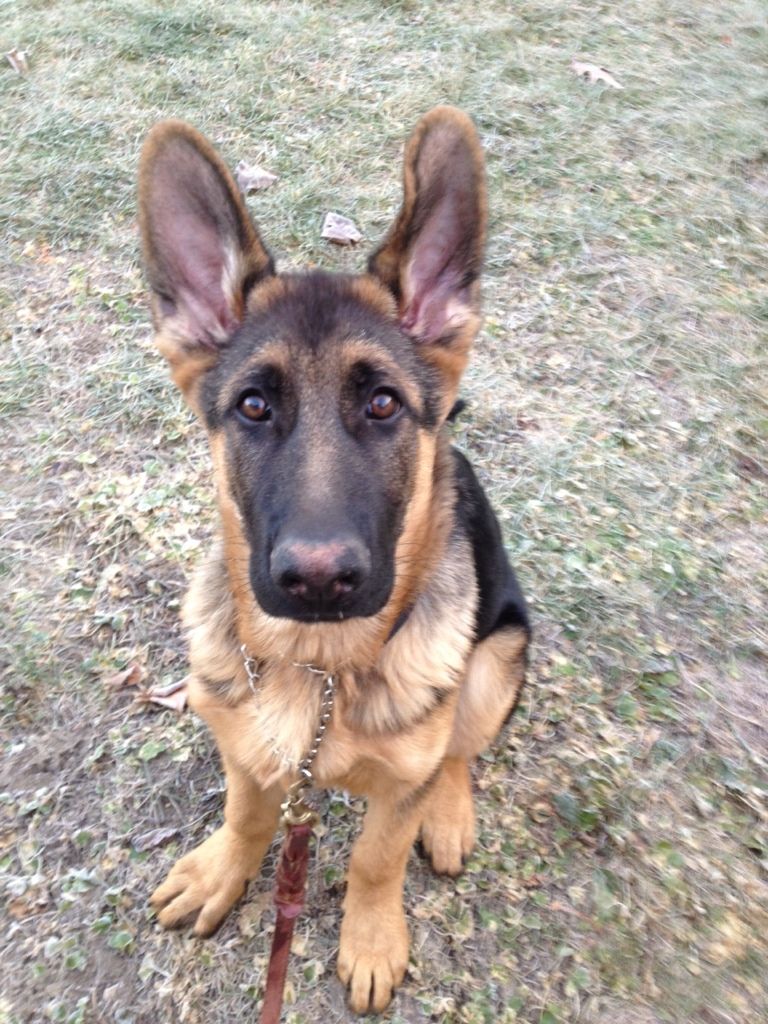 Draven playing in the only spot in the yard he's allowed to dig and he LOVES it...
Draven looking at my step-mothers Toy Yorkie.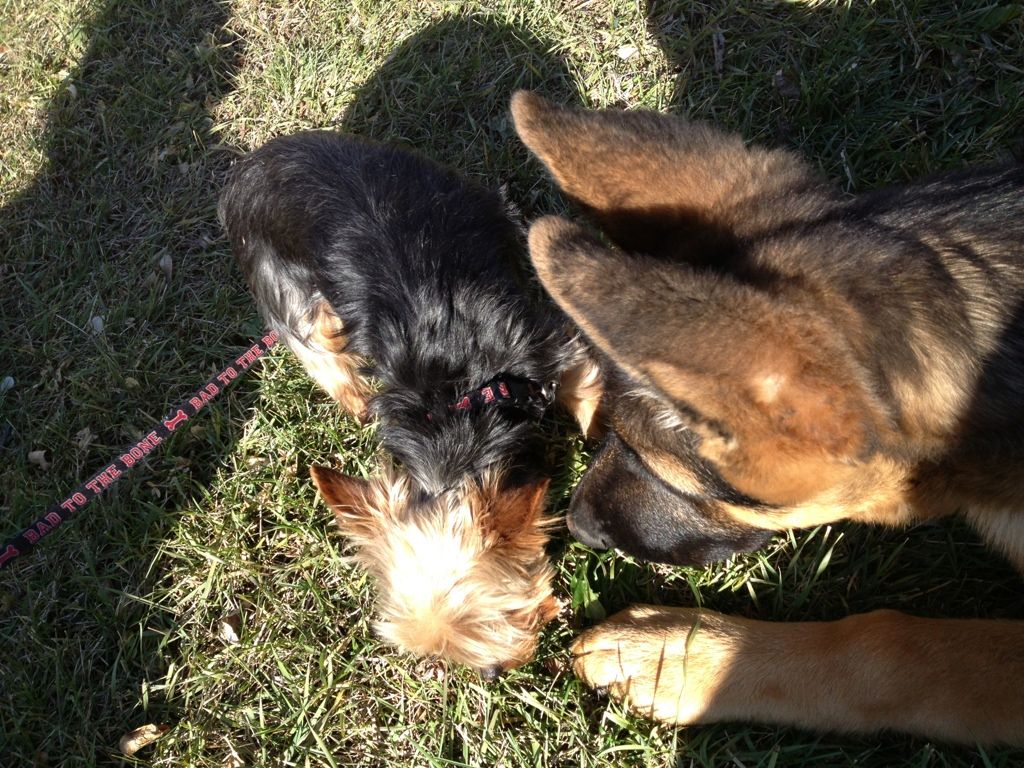 Draven and his sister Skylar (owned by my cousin) playing at my Dad's.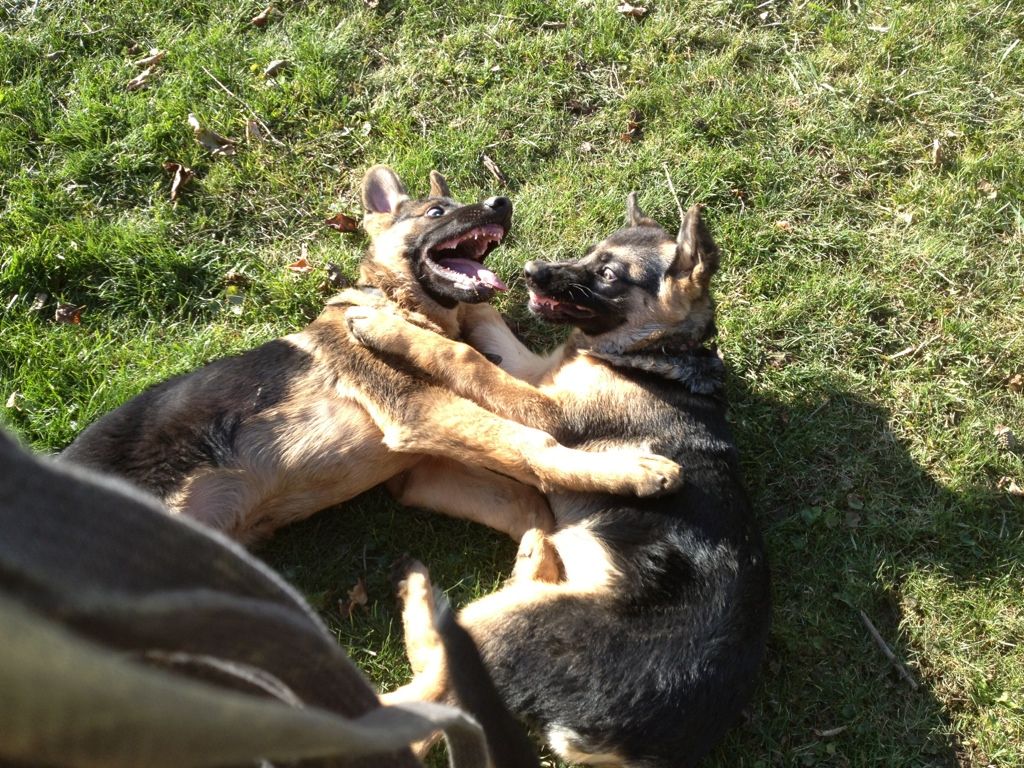 Daddy and Draven chilling on a rock on one of our walks.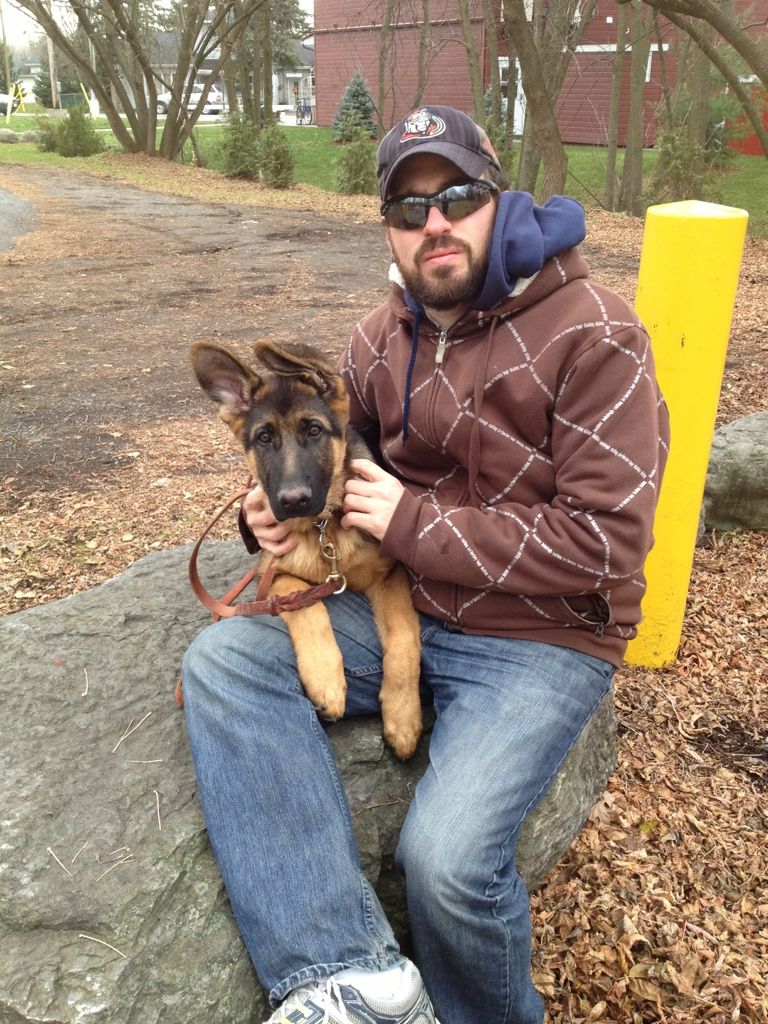 Draven and his "Sisters" chilling in the leaves... (All three of them turn into complete goofs around leaves)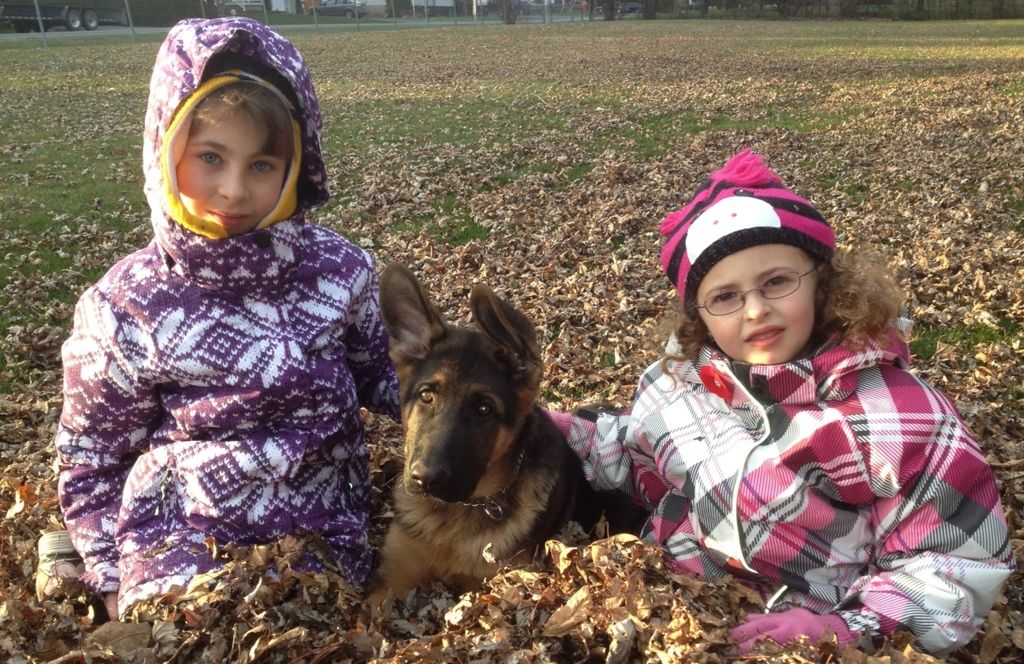 Awww great photos
. He's really turning into a stunner
---
Shanna

My Pack:

Jasmine - Female Miniature Poodle - born Aug 15, 2010
Loker Delgado Von Stalworth - Male GSD - born Jan 26, 2012
Koda & Zazu - 7 year old male cats
Alex - Male Cocker Spaniel (rescue) - RIP Cuddlebug 2007-2010
To view links or images in signatures your post count must be 10 or greater. You currently have 0 posts.

Handsome boy your Draven, and your little girls are dolls. Thanks for sharing with us.
---
karen, mom to:
ace-gsd (bi-color) 6/14/2010
mandy-yellow lab 1/31/2009
dixie-shep/lab 2/21/2013

baby-terrier mix (waiting at the bridge)