Member
Join Date: Oct 2012
Posts: 66
Happy FRIDAY to all, here's a pic that...
---
Should make you smile
Buddy turned 13wks today and is now 40lbs...
Knighted Member
Join Date: Aug 2012
Posts: 2,159
Buddy is a big boy, he'll be able to reach the gas pedal before you know it.
Happy Friday!
they grow so fast. mine is 2 days away from 11 weeks. and it's hard to imagine she will be that size in 2 weeks.
Looks like Buddy is ready to take over the driver's seat.
Good looking pup
---
Bear GSD 10/16/11
Elsa GSD 12/23/03 - 11/10/11
To view links or images in signatures your post count must be 10 or greater. You currently have 0 posts.

Member
Join Date: Oct 2012
Posts: 66
Thank you, He does love car rides, he should seeing as Mon-Fri he goes on one LOL
Handsome little dude, thanks for sharing him with us.
---
karen, mom to:
ace-gsd (bi-color) 6/14/2010
mandy-yellow lab 1/31/2009
dixie-shep/lab 2/21/2013

baby-terrier mix (waiting at the bridge)
Member
Join Date: Oct 2012
Posts: 66
Sorry it wont let me edit the old post to get rid of the Happy Friday, and I wanted to share some recent pics of Buddy, He is 4months and 55lbs, and just a wonderful dog, very very calm dog, everybody that meets him tells me how calm he is, this is my first GSD so I don't know any different...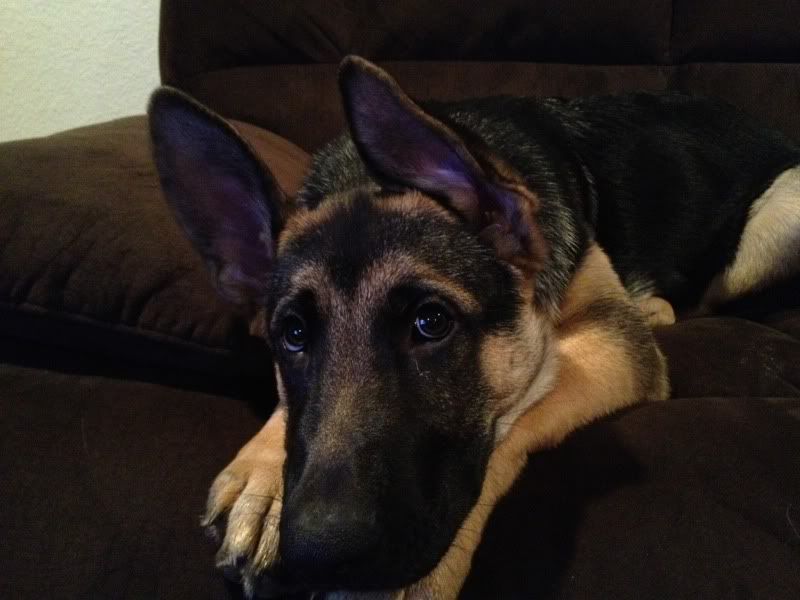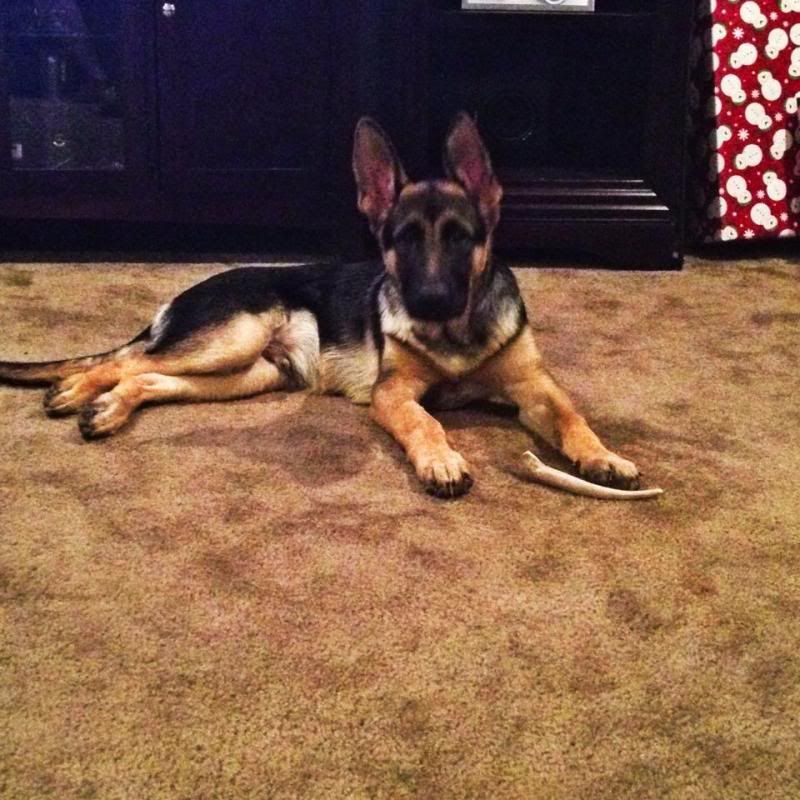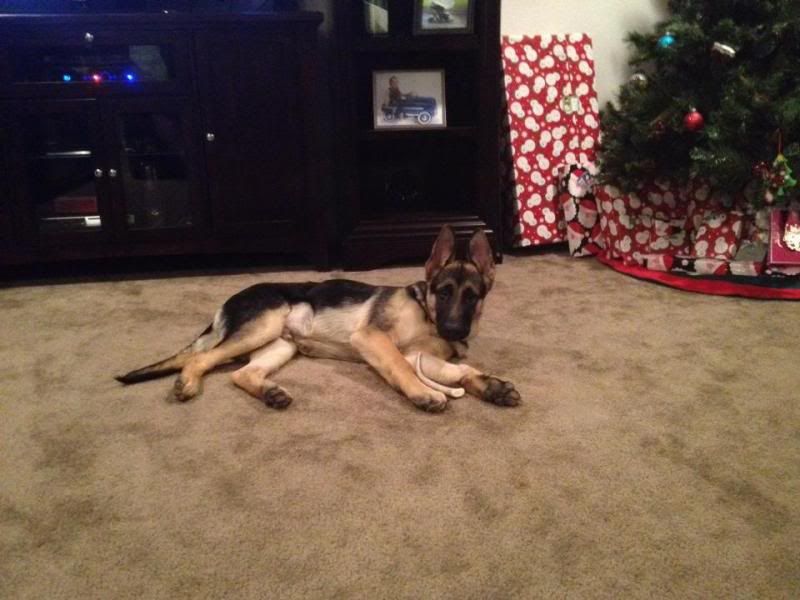 Member
Join Date: Oct 2012
Posts: 66
LOL, Thank you, it is one of my favorites too...