I know its far away still but... Is it March yet?!
---
Well, after talking with my breeder she has agreed to help me find the best suitable pup for myself and fiance! I'm SO hopeful for this next pup because as some of you may remember my last pup didn't work out (family emergency, unexpected job change) and had to take her back because it just wasn't fair to the pup or myself!
This pup will be from the same sire but a different dam. The sire was just awarded Canadian Grand Champion today and American Champion a month or so ago! The mother is also a Canadian Champion. They both carry the coat factor, so i'm hoping there will be at least 1 coated female that's a good match for us!!
I sent the deposit today. The pups are due January 12/2013, so won't be ready until middle of March but....let the count down begin!!
Waiting is so hard, I know! I had to do it once already earlier this year, now to start all over again. Oh well, its worth it! Here's a picture of the parents-to-be.
Sire: Woodsides CK Wall Street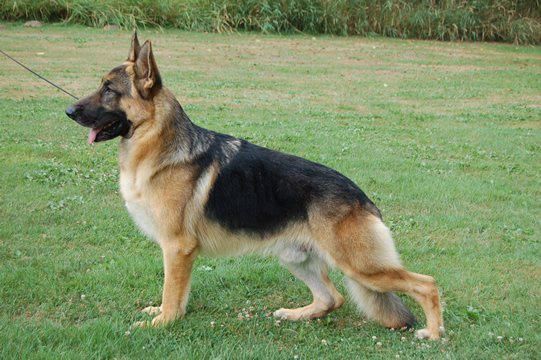 Dam: Dream-CT Luck Be A Lady Breal
---