Banned
Join Date: Aug 2014
Location: Coeur d' Alene
Posts: 4,418
She's a social butterfly???
---
Summer finally stopped jumping on strangers, (now 14 months and 80lbs. with help of many "dog people I employed to help"). Purebred GSD's are rare here and apparently highly valued. She and I can't walk 20 feet without someone coming up and wanting to interact (and they're pretty **** insistent by the way) . Now, she lays down and just gives one lick of the strangers hand with her tail wagging like crazy but, - I've just lost control of the training walk.
I feel like I'm just along for the ride. "These People" have known a GSD before or they have always been fond of the breed and so I spend time to answer their questions. But busy street training is going the wrong way because of this.
I don't want to stop this because it's certainly not wrong - it's great! But, it's totally defeating my training (outside of socialization vs obedience). She draws people and my training goes out the door. I have her sit but her focus is on the people fawning over her, not me/ her trainer. I don't think I'm asking for much but when I want her to sit, lay down or leave it - to me it means strangers too. I want her to "leave it" on her interaction with strangers the same way she leaves something she shouldn't have. Leave it means leave it......
On the other hand, she has just started in the last 6 weeks to really solidly cover the yard with warning barks - men only - women and babies/strollers, small children get a pass - I made it clear, no bark with them - but she had that down anyway...
Her new sleeping spot is not in the bedroom with me but parked on the threshold to the bedroom - she hears an unusual noise, she goes forth - nothing is getting into my bedroom past her
So she's doing so well IMHO, but how do I get her to "leave it" with people in a busy environment when she's totally immersed in her "social butterfly" thing???
Thanks!
Master Member
Join Date: May 2015
Location: Brisbane
Posts: 549
With this!
Picture Information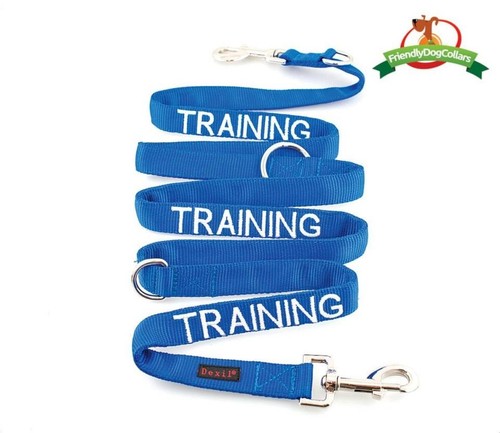 Master Member
Join Date: May 2015
Location: Brisbane
Posts: 549
Sorry - didn't think photo would be so big - I'm not very computer literate.Could you make a bandana for Summer with "Do not Disturb" written on it?
You could both wear them, maybe you could get a orange vest for walks for yourself too. Some people assume that even though they are not allowed to interact with the dog they can still ask the owner questions about the dog, if your vest indicates you personally don't want to be disturbed it might help with that. Plus it will look professional so they may actually adhere to it.

I avoid all eye contact with anyone on walks and purposely act like I don't hear them/walk faster or turn around. Wick is obsessed with strangers in a good but annoying way too and if i talk to them I lose all control of him but if I ignore them he does too.

Also have you read chips "sit on the dog" link? I read that this technique works for "standing on the dog" too and maybe even though you already have her well trained to not jump and lay down (you are a miracle worker) it might work to get those dog people to help you out by coming and talking to you during it but using the same technique where she can't comfortably stand and say hello and have them totally ignore her so that she learns that people are not there to interact/won't be interacting with her.
I feel your pain!We are fortunate to have these beautiful dogs that people are compelled to touch and interact with.I have a vest for Samson with a Do Not Pet patch and it keeps 99% of people at a respectful distance.
---
Terri

Samson Blk/Slvr GSD. RN
Misty Husky Mix
Devo Yorkie Mix at the bridge
Dakota Wht GSD at the bridge
Banned
Join Date: Aug 2014
Location: Coeur d' Alene
Posts: 4,418
I forgot about the vests. Thanks for the info everyone! I think we'll give the vest a whirl.
You're right, we do have very good looking dogs.
Wick lol, I think if I got myself a "do not disturb" vest I'd be wearing it all the time
Thanks for the tips - I'll look for Chip's post.
You could also put a set of ear buds/headphones on, just as a deterrent. I put mine in and just don't play music, but people think I am so they don't try to engage in conversation :-)
I think these walks are good for training and focus. She doesn't get a pet until she is sitting. If you are in conversation with the person she is in a sit or down position. Once the conversation is over you tell her lets go. Some people think leave it should transfer to everything and some people don't think that. If the leave its aren't transferring, teach her. Take her somewhere where there are people, put her in a sit and have her watch you. If they approach tell them not today she is training. As they approach you tell her to leave it. You will become a great multi tasker
---
Misty- Samoyed Mix, Tannor- Golden Retriever CGC
Robyn- GSD CGC, TC, Midnite-GSD CGC,TC, Brennan-Golden Retriever CGC, Batman-Husky/Greyhound , Apollo-GSD