Need Help Identifying...
---
We recently picked up a new puppy that we fell in love with at our local pet store. Apparently the pregnant mother was in the animal control shelter and soon to be euthanized when a local lady saved her to rescue the pups. Its a good thing she did because this mother had a litter of 12 and we were lucky to have adopted one!
The lady who was adopting them out and responsible for saving them claims the mother was some sort of hound. However, we do not know what breed the father may have been or what to expect our lovely little puppy to grow into.
What do you guys think? (Sorry for the poor quality photos)
By the way let me introduce you to Miller. (10 weeks old and full of energy)
There are also a few pics of him wrestling with my GSD Kona (4.5 yrs) as well.
Thanks for the input! Its our first small puppy ever.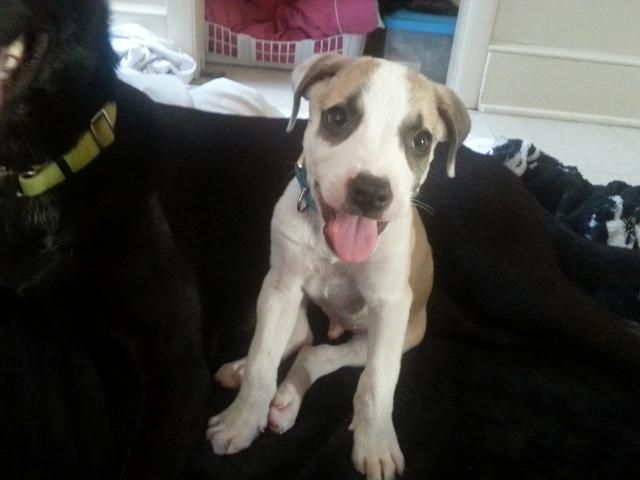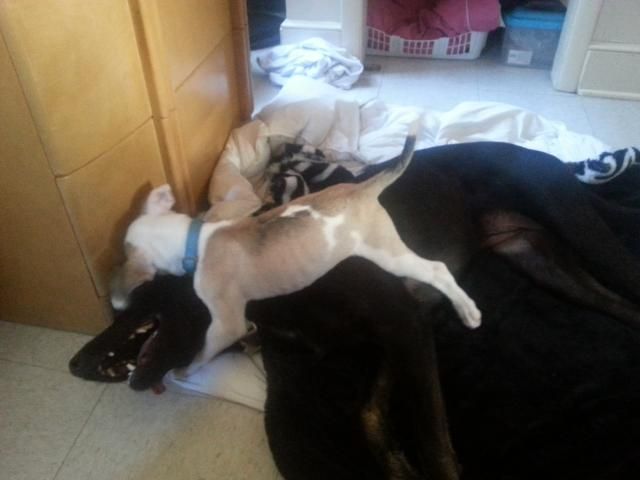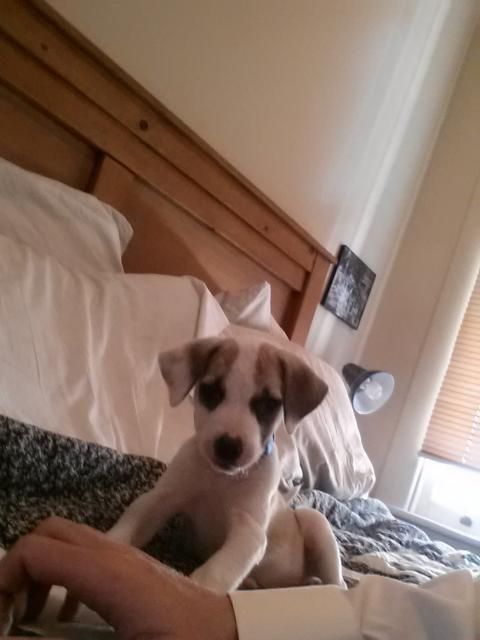 Member
Join Date: Jul 2013
Location: Ontario
Posts: 120
I don't have any input as of right now... But I wanted to say how absolutely charming he looks
he is definitely a keeper! Can't believe they were going to put mom and pups down. Hope to see lots more pics as he grows.
---
Last edited by GSD Owner in Training :-); 09-03-2014 at

09:49 PM

. Reason: Spelling error
2nd picture reminds me of some kind of pit bull mix, but then not so much necessarily in the other pictures. Probably of no help, but he is cute no matter the breed
---
Misty- Samoyed Mix, Tannor- Golden Retriever CGC
Robyn- GSD CGC, TC, Midnite-GSD CGC,TC, Brennan-Golden Retriever CGC, Batman-Husky/Greyhound , Apollo-GSD
Banned
Join Date: Mar 2013
Posts: 1,673
i would guess some type of hound
i dont really see much pit
Knighted Member
Join Date: Nov 2011
Location: South Dakota
Posts: 2,392
He's awfully cute. Does the breed matter? You can always get expensive DNA testing that might or might not be reliable.