Member
Join Date: Feb 2014
Location: Fontana/Ontario/Perris
Posts: 102
Help please: What kind of GSD do I have? (lots of pictures)
---
Here is our puppy. Can someone with much more knowledge and experience than me help me figure out the name of my pups color? I looked around to try and find all yellow or gold GSD's but couldn't find them. Is my puppy going to be a sable and go through lots of color changes. When you run your hand through her hair you see the black in there at places. She has a small light white patch on her chest, and what looks like very light white patches where her shoulder blades are. She has black on her tail.
Any and all information would be great, thank you!
Here she is at 7 weeks when we got her: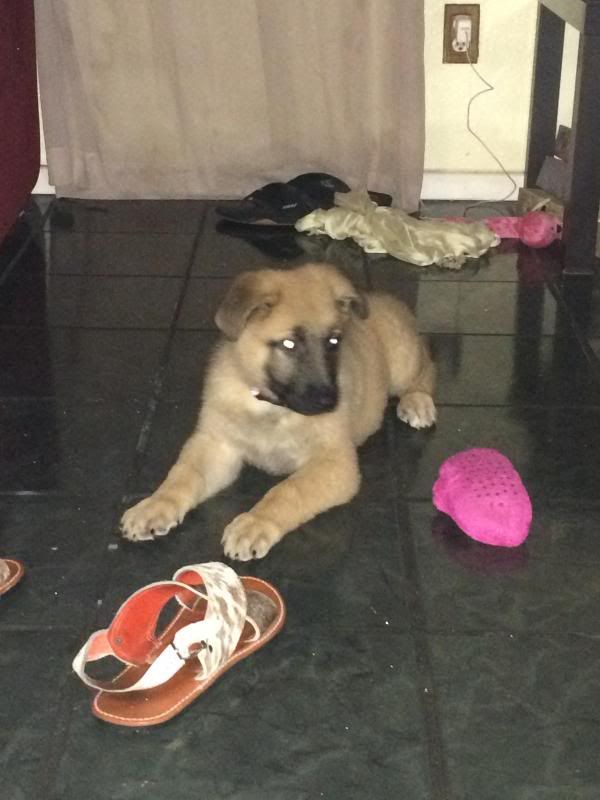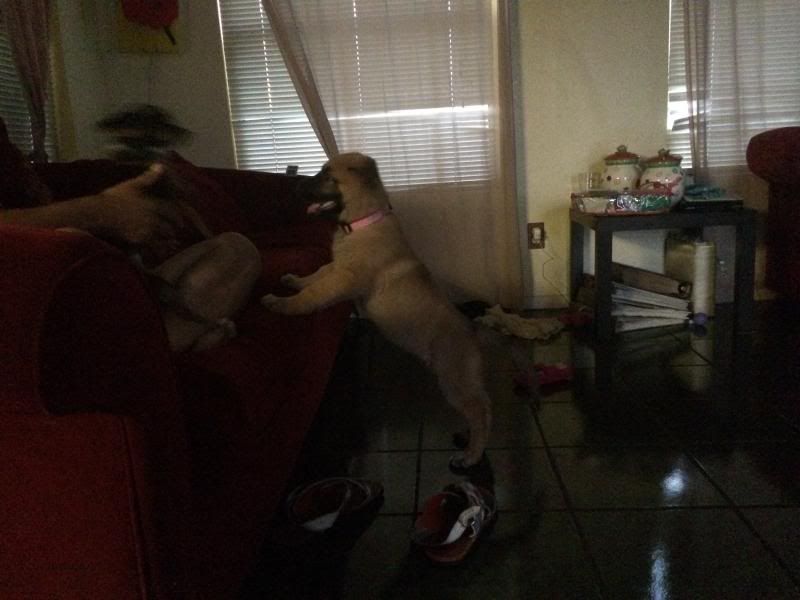 Here is a good picture of her face at 9 weeks:
And here are the pictures of her from this week (11 weeks) and of her body and fur: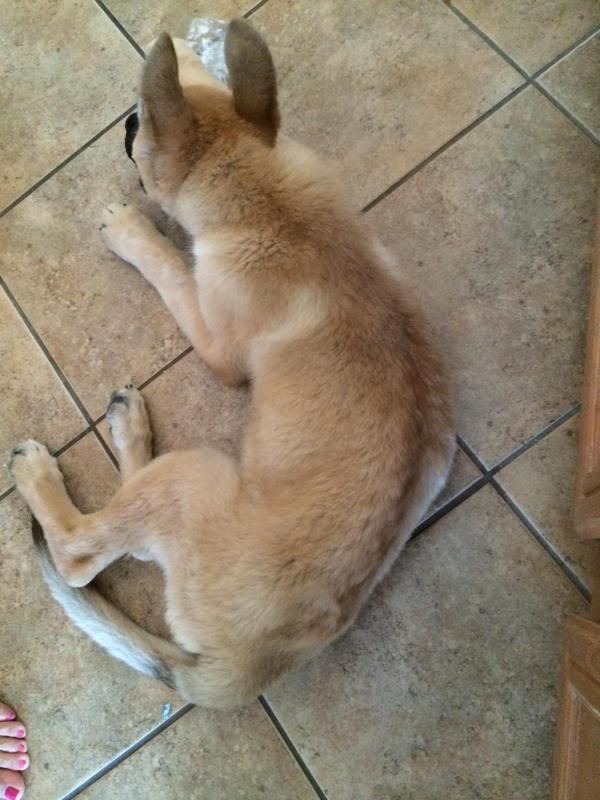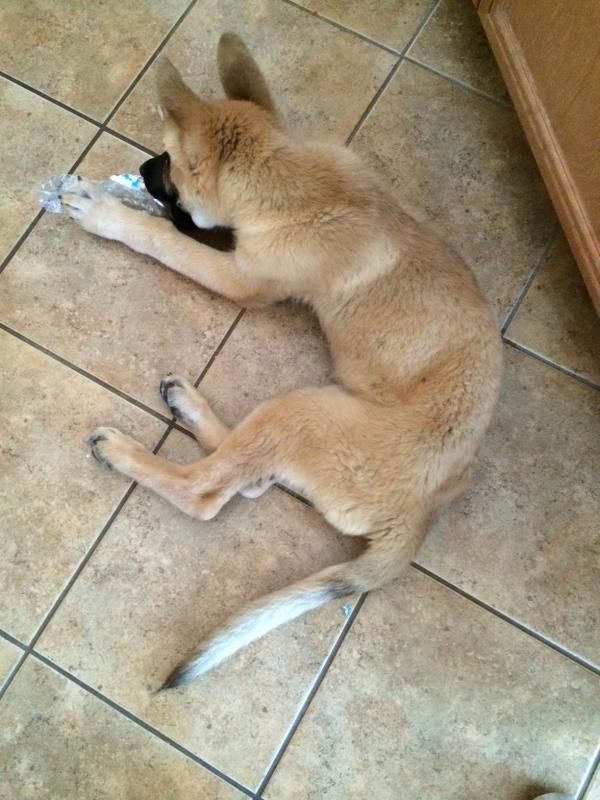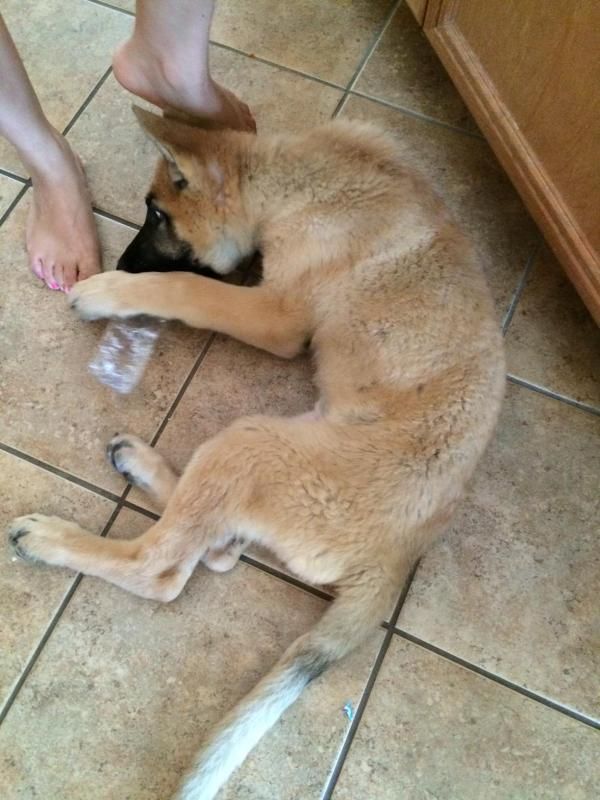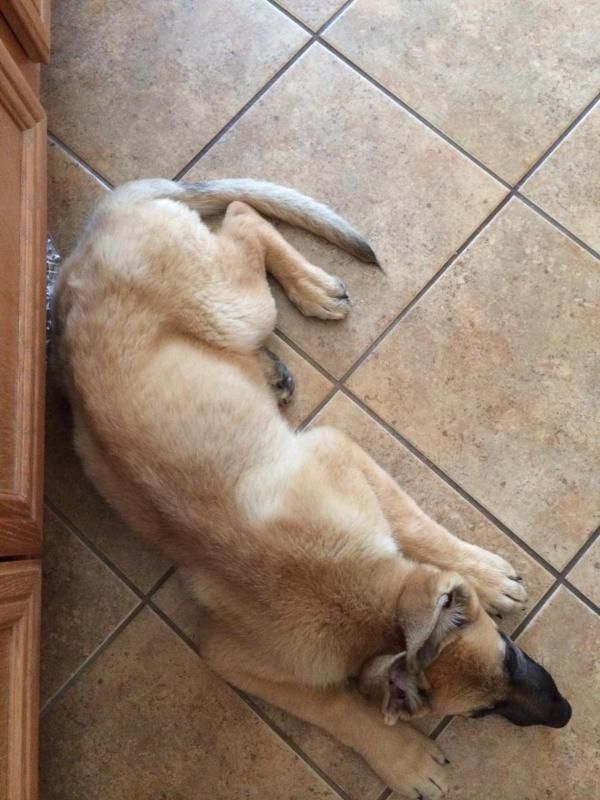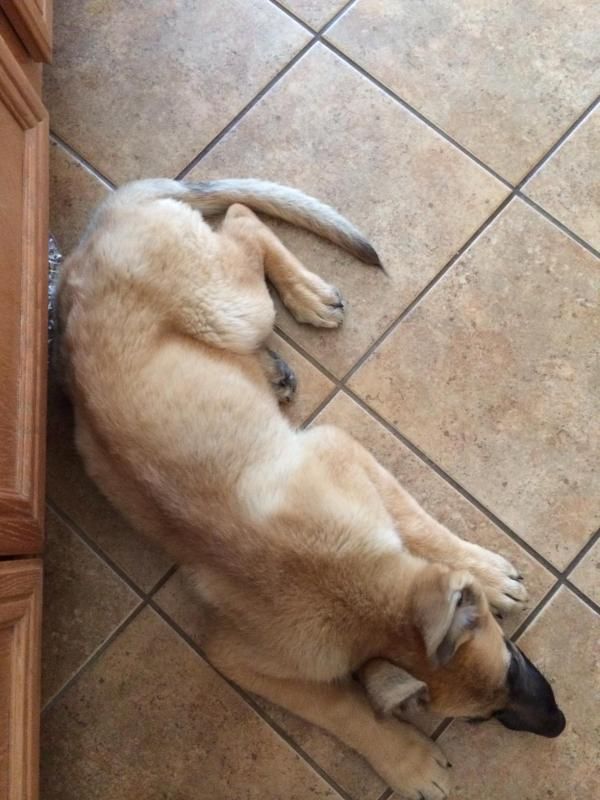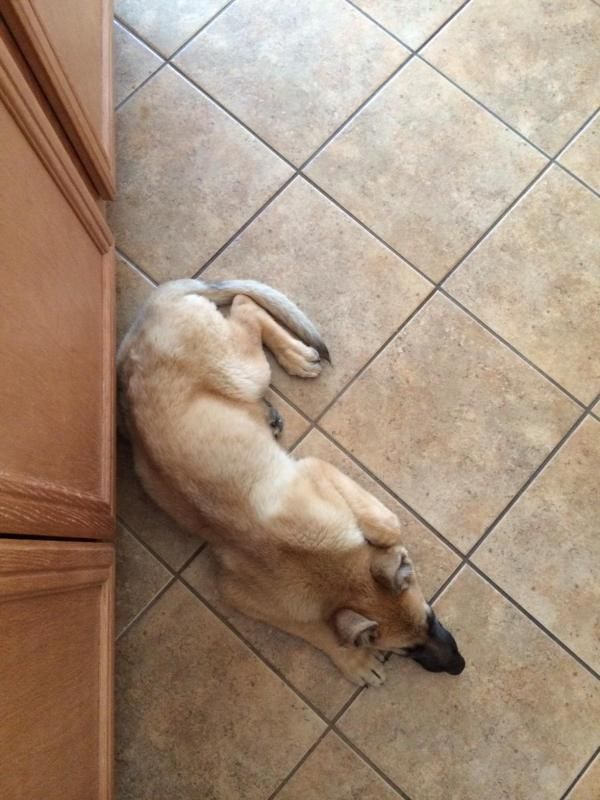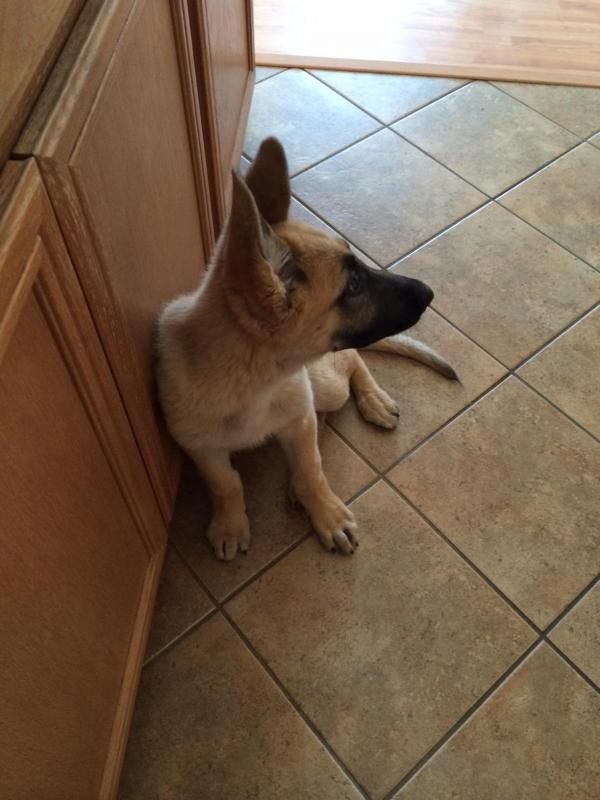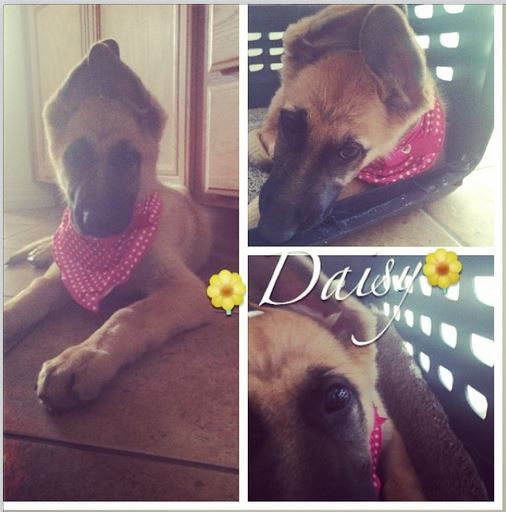 I am not an expert but the fawn ones look alot like the pup you have
A sable. You may start to notice black hair coming in starting at the spine that spreads into the body as the weeks go by. Very cute pup. Mine was alot like yours at that age. But just a little darker.
---
Dexter Bartolomeo -GSD (approx 3 1/2 years)
Fluffy Cornelius - Maltipoo rescue (approx 8yrs)
Squeezette Antoinette- Shih Tzu (17 yrs)
---
Last edited by Msmaria; 06-26-2014 at

01:13 PM

.
Member
Join Date: Feb 2014
Location: Fontana/Ontario/Perris
Posts: 102
Sable...awesome!!

Does she look purebred?