What's your dogs favorite at home activity?
---
For us its pretty much being 'off':

Smokey likes to nap on the tile in front of the door.
Zeeva likes to nap on the couch or under the desk.
Chasing each other in circles around the couch.
Zeeva likes to lie down and snuggle next to me..took a long time to train (?) her this...(do we 'train' them this?)
Zeeva likes to crawl into the smallest space possible and rest (i.e. under our desks).
Beg for table scraps when I'm eating.
Nit-pick at Mister (our only (1/6) dog friendly cat who is also diabetic).

They're pretty simple pups now thankfully C:

Do your pups have an off switch?

And what's your dogs favorite at home activity?
<3 the pictures llombardo...I always wish you'd post more since you have so many little critters! C:
Playing tug with each other with socks, cuddling on the bed, playing ball and tug, and being trained for food. They settle better separately than together but they are still getting used to each other.
---
Emily
Skadi, AKA Lady Wolfington, GSD 4.6.12
Grim, AKA Bones , GSD 7.7.13
Dinner.
---
Leah
Niko: American Showline GSD 5 years old
Rosa: American Muppet Dog (GSD/Border Collie mix) 5 years old
Harassment.


The 2 seniors love to lay around all day, Layla has other plans for them.
---
Rocky - GSD 6/21/2003
Toto - Rat Terrier 10/2002-9/2014
Layla Vom True Haus - 12/09/2012
Anything that has to do with a ball.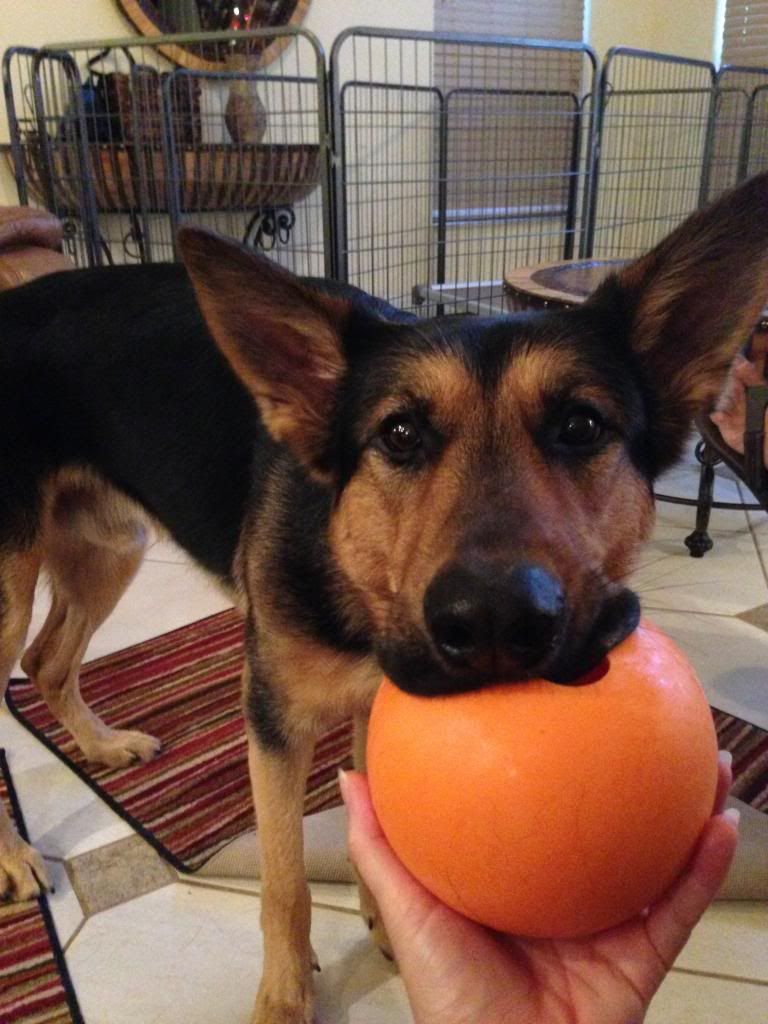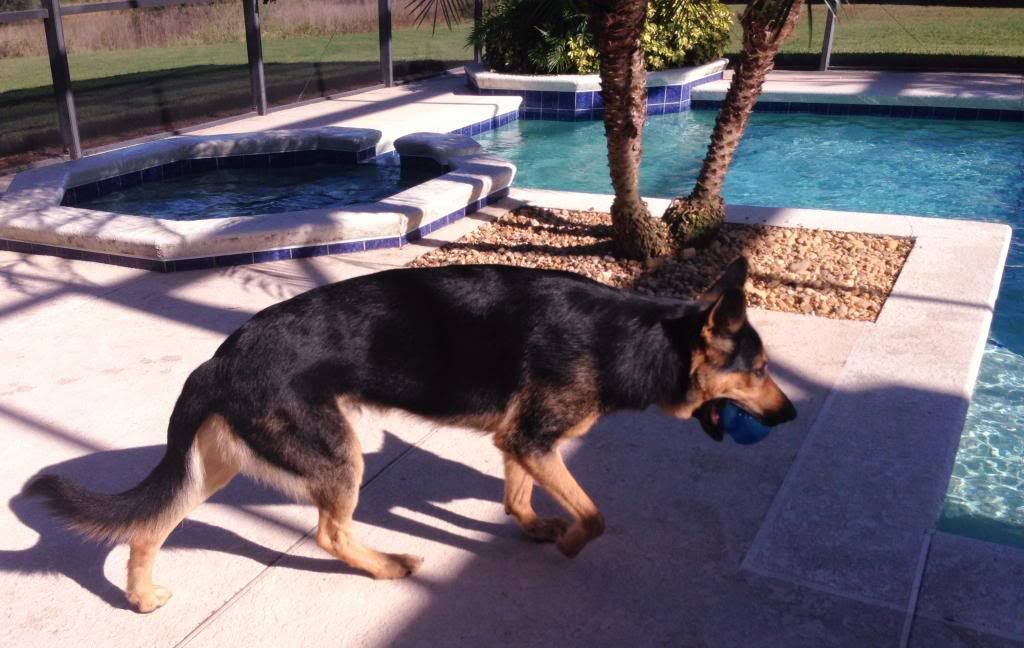 ---
Last edited by Sunflowers; 03-08-2014 at

04:58 PM

.
Quote:
Anything that has to do with a ball.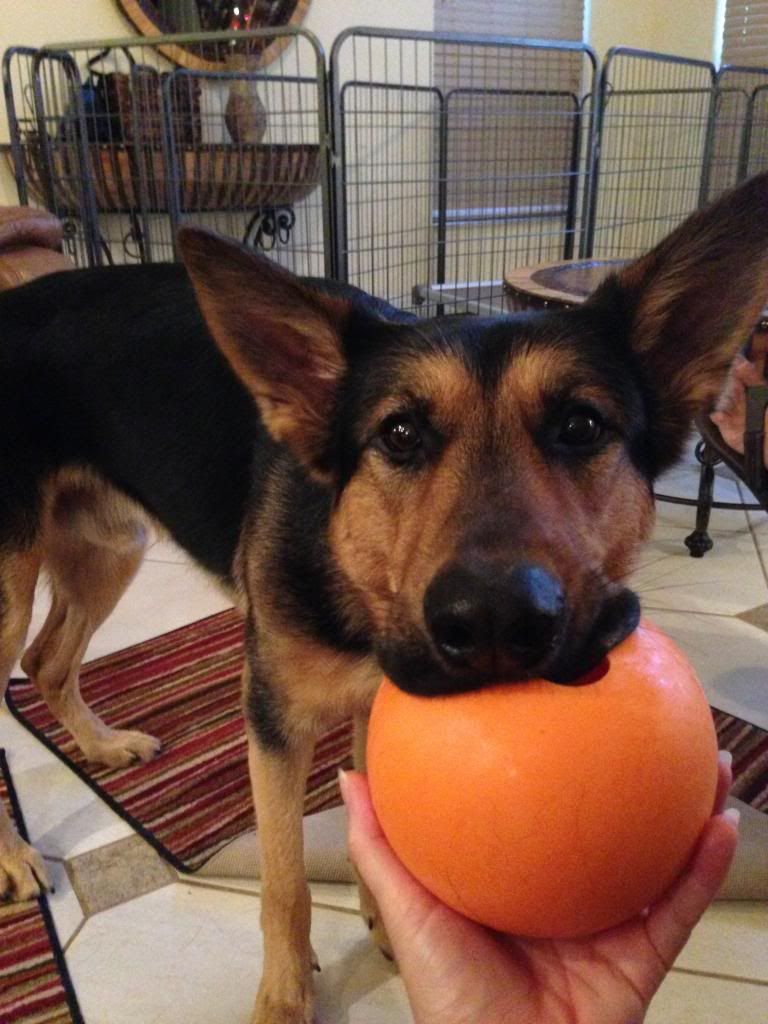 Cuuuute!
Is that Hans' 'crate'? No top? Man, Zeeva would climb out of that in a jiffy. Does Hans climb out of it?!?
It is his expen.
He tried when he was little, put his paws up on it, and the panels came together and pinched his paw pad. He screamed bloody murder. Hasn't tried since.
Taz loves pouncing on my little dogs. I almost wonder if he thinks he is a cat. Lol