New Member
Join Date: Jan 2012
Posts: 16
Moving to San Diego with GSD
---
Hello! This summer my wife and I will be moving from Virginia Beach to San Diego on Navy orders with our 2 year old GSD and a cat. I'll be working on Coronado and we are looking for a small condo on the island, however, we realize if we look elsewhere we can get more house for less money. We will be renting, but have 8 years of positive rental history with pets and flawless credit.
What areas around San Diego would be the most dog friendly? We won't do the fake service dog thing, but like to take our girl with us everywhere we can. She loves to play and swim so my initial thoughts were the dog beaches at Coronado, Ocean Beach & Mission Beach.
Recommendations?
Thanks!
Pics of Addie: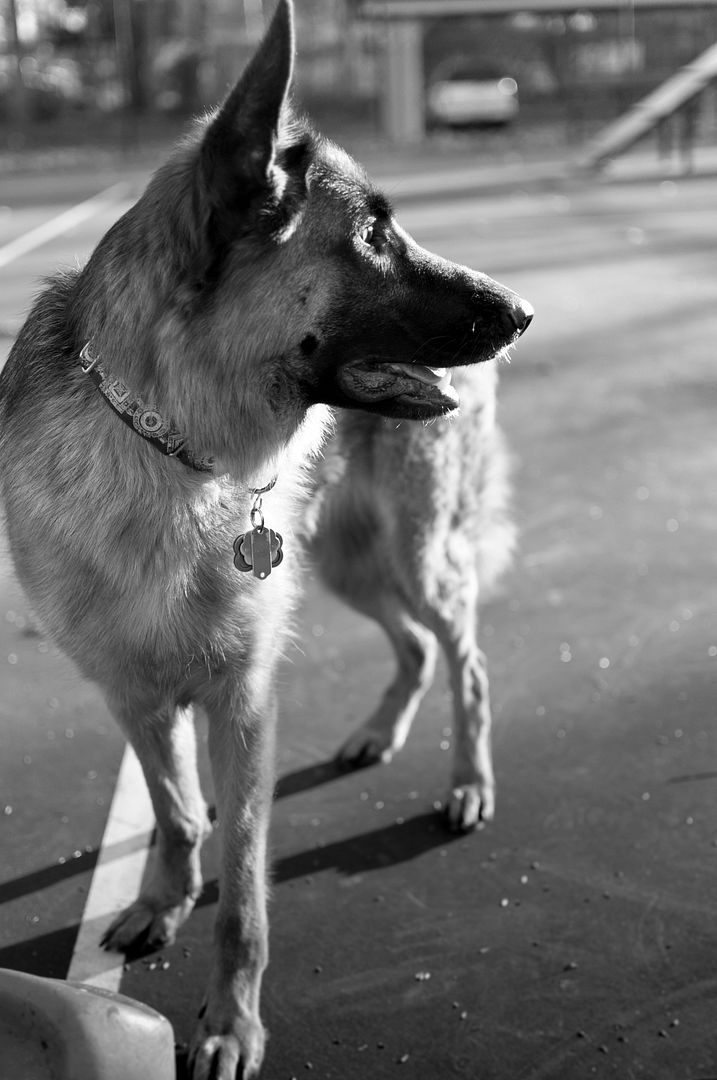 Welcome to San Diego! And thank you for your service.
Sounds like you have done your research on the dog beaches - don't forget Fiesta Island in Mission Bay and Del Mar dog beach (my absolute favorite).
Lots of apartment complexes allow pets, and many rentals do, too. You just have to look thoroughly.
If you live on Coronado, then traffic kind of gets you "stuck" there, at times. However, it's a nice place to be stuck, in my opinion.
Mission Bay area, for living, is quite diverse - lots of douche bags along with some really cool people. The bay itself beckons to be walked all around, but they have strict dog rules for the walkways and beaches at certain times of the day.
Ocean Beach is really cool and funky. Great dog beach.
If you have kids, then areas for schools would be my primary concern.
Again, welcome!
New Member
Join Date: Jan 2012
Posts: 16
No kids at this time, but we do hope one will be joining us before our exodus out of California. We found a place on Coronado that we can afford, but if it's within our price range they are all to expensive for the ~500sqft you get. Looks like we'll keep looking for a place in mission/pacific or ocean beach. Are there any bad areas around there? The house we currently live in is surrounded by section 8 housing, which we didn't know before we moved in and it can get rough at times. We actually had a shooting next door that happened while we were at home.

We'll keep up our search, hopefully we'll find what we need or military housing will become available.
Depending on where in PB or MB there can be a lot of loud parties on work nights til super late - at least that was the case when I lived there. Nothing like a booming stereo at 2am when you have to get up at the crack of dawn for work! We spent a year on Coronado and while small, it was a great year! I live that place!
We then moved out to Eastlake area and my husband commuted to 32nd St. I think there is even military housing out there as well. You will definitely get more space for your $ there.
Sent from
Petguide.com Free App
---
Paisley and TJ
Leyna and Levi, RIP
To view links or images in signatures your post count must be 10 or greater. You currently have 0 posts.

I live up in north county so I only make it down to San Diego a few times a month, mostly because of the god awful traffic(which is also an unfortunate part of living in SoCal). But I second Fiesta island, it is amazing! Though unfortunately I can no longer go at least when it's busy because my GSD has turned into a big bully since turning 1.
There's also Balboa park and Seaport village if you just want a nice stroll through some beautiful scenery. Seaport village has a few dog friendly restaurants as well, the pier cafe being my favorite, the Prado at Balboa is dog friendly as well. Both of those places are most excellent socialization spots for puppies as well if you ever get another dog, tons of different types of people and all kinds of things to be exposed to. There's a big dog park at Balboa too if your dog likes that sort of thing.
If you like to hike I'd recommend the Laguna Mountains, some great trails there my favorites being the big Laguna and sunset trail!
Ocean beach is great if not a little seedy but great dog beach and a bunch of dog friendly restaurants. Also there's a lure coursing club that hosts lure coursing events every month in Ocean beach, they also have some agility and nose work you can try out. They will be starting back up again in March, my dog LOVES it.
http://www.luratics.com
So many options! I'd also recommend checking out
http://www.bringfido.com
,I use it to find a lot of the cool dog friendly stuff.... I don't have kids either so my dogs go with me everywhere they can.
ALSO the San Diego GSD club hosts free training for GSD's every Tuesday in the San Diego zoo parking lot, it's usually held at 6:30pm I think but not sure about right now during 'winter'... Maybe someone else can chime in on that. I try to make it whenever I can!
---
Ollie vom Grunenfeld HIC CGC
Anastasia(Mishka) vom Feuergarten HIC
---
Last edited by Carriesue; 01-03-2014 at

02:21 PM

.