Does the shedding ever stop!!!!!!
---
Hello im new to the forum!... so my gsd Shane Von Fromer is 9 months old now and lives in and out side...I brush him daily wity a rubber curry comb..and find myself pulling loose fur constantly. ..what can I do? And does it ever stop!! He was eating royal canine for 5 months. Then blue buffalo for 3...and now hes eating kirkland puppy from coscom...help please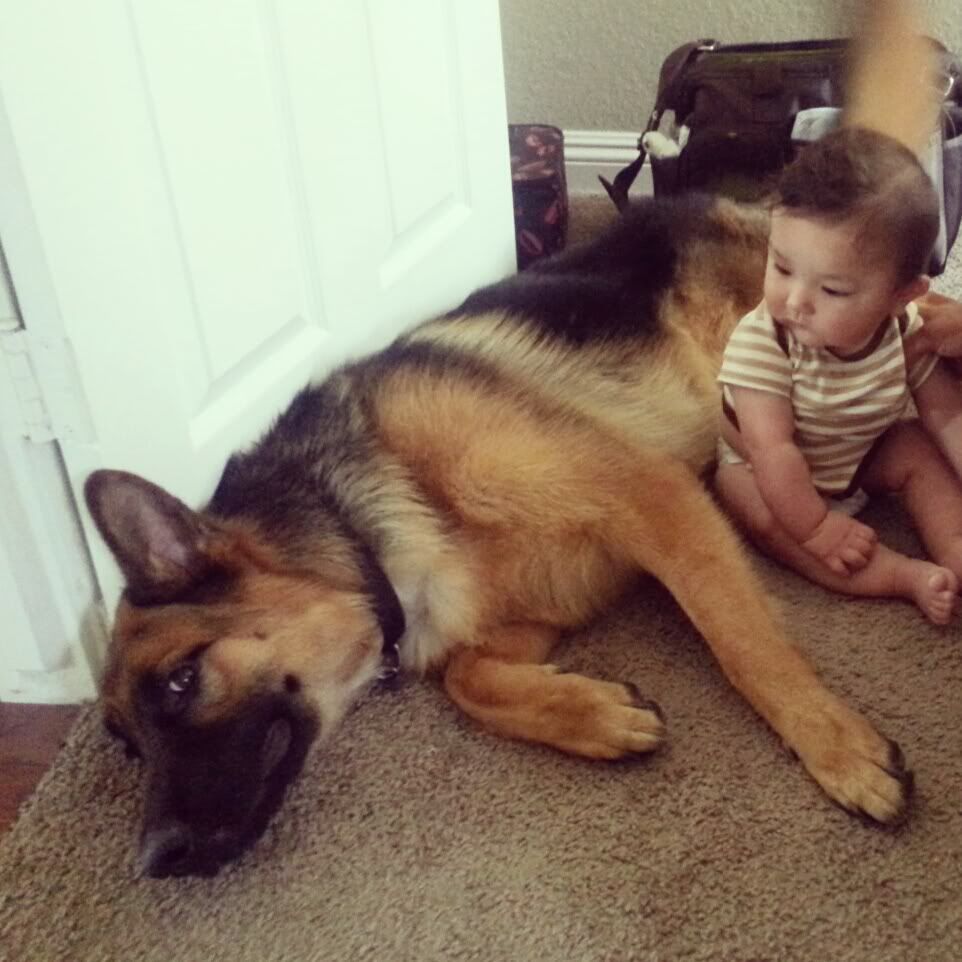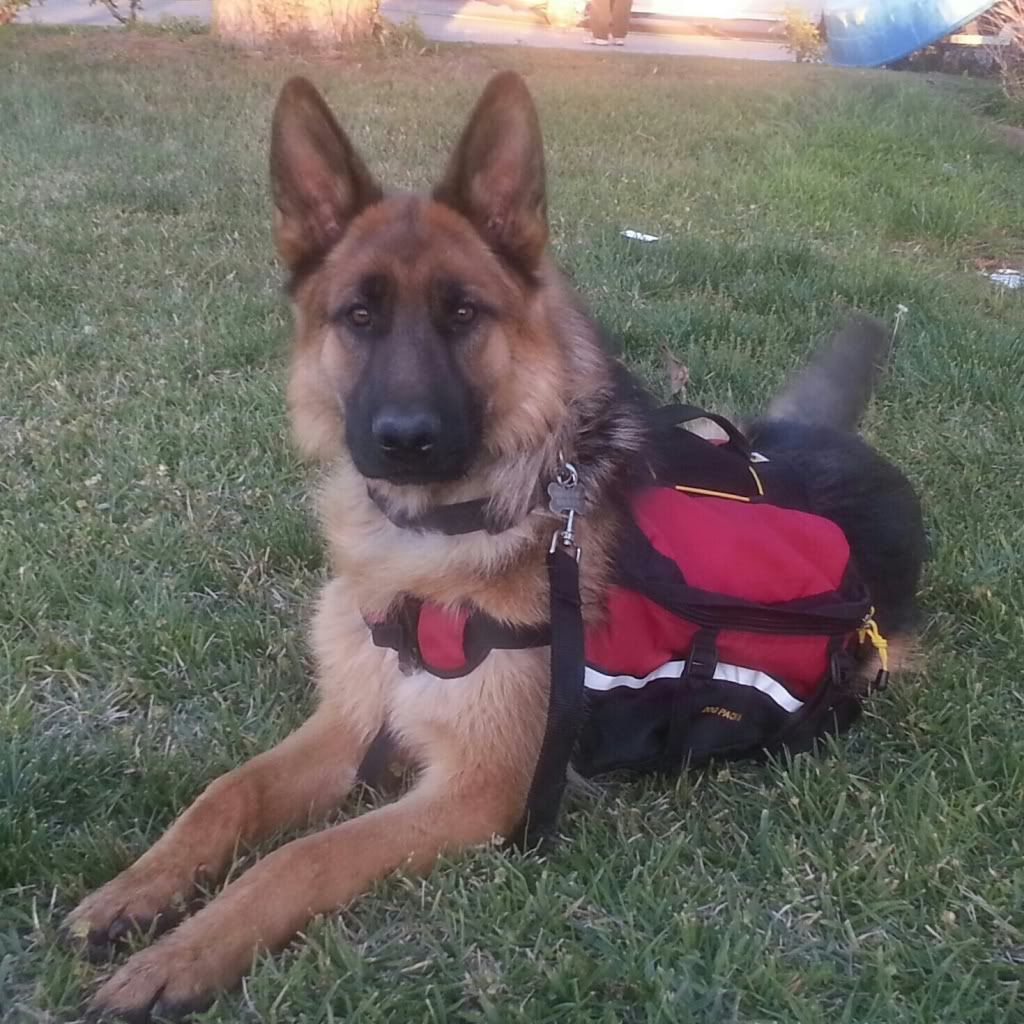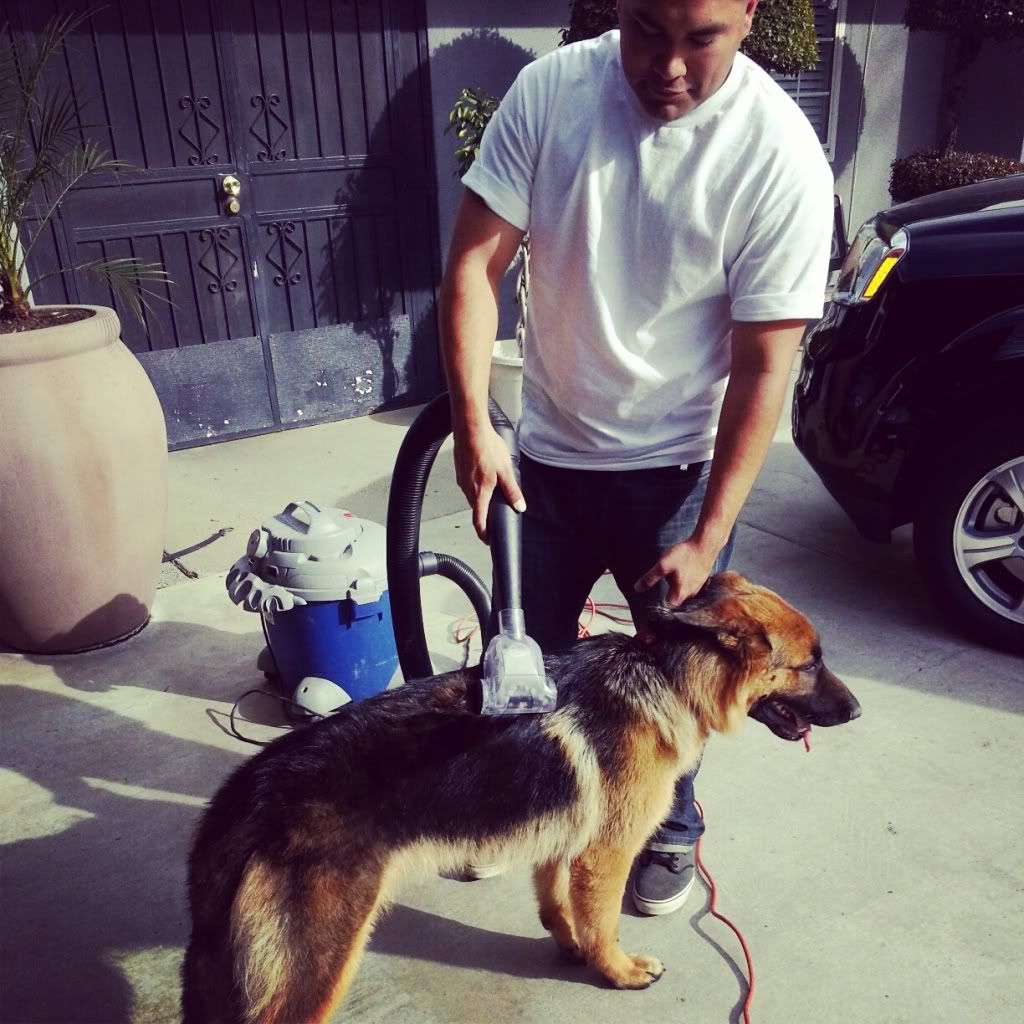 Master Member
Join Date: Jul 2001
Location: oklahoma
Posts: 988
One word, no! I saw a coffee mug once, "everything tastes better with dog hair"!
Nope they call them German Shedders for a reason.
I like a slicker brush it picks out the undercoat better than the other brushes I've tried.
Nope!
3 cats and Mia sheds more than all three combined.
Beautiful dog! No, the shedding never stops. Get used to it.
Quote:
what can I do? And does it ever stop!!
Nope. It never stops. It's heavy year around, and then the blowing their coats start... and omg, I do nothing but brush, vacuum, brush, vacuum.... over and over and over again... all day, every day for weeks.
Honestly, all you can do is feed good quality food, thoroughly groom him weekly, and give supplements for a healthy coat (fish oil, vitamins, etc). That will at least give them a healthy shed and not just dull, brittle hair. A happy healthy dog will shed a bit less, but it definitely will always be heavy... that's part of the breed.
Good luck! He's very handsome!
---
Alyssa
-Zira (01/09/11)
-Pakros von Jagenstadt "Duke" (01/06/10) -CGC
-Storm vom EnZ (05/16/12)

Ps. If he is a puppy, no back packs. You don't want the weight to add stress to their joints. I prefer to wait until at least 18 months if not 2 years for large dogs. Beautiful dog. And no, it never ends. :/
Sent from
Petguide.com Free App
Quote:
Ps. If he is a puppy, no back packs. You don't want the weight to add stress to their joints. I prefer to wait until at least 18 months if not 2 years for large dogs. Beautiful dog. And no, it never ends. :/
Sent from
Petguide.com Free App
Even if its empty? I wanted him to get used to wearing it? Cuz hes off leashed trained and I noticed he focuses more