Junior Member
Join Date: Jan 2013
Posts: 35
Dog Communication
---
I love wolves and I study their body language, I was wondering if I use simple wolf body language with my dog, would she understand it? Like one time I did a bow in a playful gesture and she got up, wanting to play. But then again, dogs do that gesture commonly. But anyway, would she understand wolf language?
The Agility Rocks! Moderator
Join Date: Aug 2001
Location: Bushkill, PA (The Poconos!)
Posts: 27,408
There are similiar behaviors, but dogs are NOT wolves so we need to be careful with this.
You purchased and watched 'Calming Signals' by Turid Rugaas? Huge help, you want the DVD NOT just the book.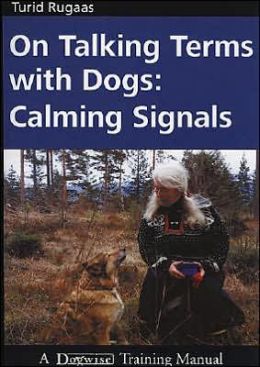 The Dog Listener by Jan Fennel is great for situations like yours
Welcome | Jan Fennell the Dog Listener
---
***
MACH3 Bretta Lee Wildhaus MXG MJG MXF MFB TQX HIT CGC TC
Glory B Wildhaus AX, AXJ, XF
plus Miss Osin Blue Wildhaus
"Nothing new can come into your life unless you are grateful for what you already have. ~ "--- Michael Bernhard, gratitude
Senior Member
Join Date: Feb 2013
Location: Ireland
Posts: 317
Is there anywhere you can buy the dvd online and download. I can only find places where they send it to you in the post....
Also I am reading -- "The Genius of Dogs" and it explores just how cued in DOGS are at reading HUMAN body language. They are hardwired for it.

I have used some of Turid Rugaas information to help calm dogs, and to defuse potentially bad situations .... The DVD is also very good and worth watching
---
Nancy



To view links or images in signatures your post count must be 10 or greater. You currently have 0 posts.
-NAPWDA Certified Cadaver Dog

To view links or images in signatures your post count must be 10 or greater. You currently have 0 posts.
- Partner in Crime
Waiting at the Bridge: Grim (NAPWDA), Cyra, Toby, Oscar, Linus, Rainbow, Arlo, & Waggles