CANTON, OH:"Rudyard" - Scared Boy Needs Out! (shelter adopt)
---
I was asked to crosspost this boy in hopes that he will find a home or rescue when his hold is up on 1/3/14.
Rudyard was picked up as a stray on 12/30/13 and is very frightened at the shelter. He is a young black and tan boy and although he is scared being at the shelter, he has warmed up nicely to the volunteers and they say that on his Petfinder video, it is obvious that he just wants to be loved again.
Rudyard will be available for adoption or rescue on 1/3/14 and the shelter has asked for crossposting help now to hopefully have something lined up for him once his hold period is up.
If anyone has room in their rescue for Rudyard or if you'd like to adopt him, please contact the Stark County Dog Shelter at the number given below.
Canton, OH is in the northeastern part of the state, south of Cleveland.
RUDYARD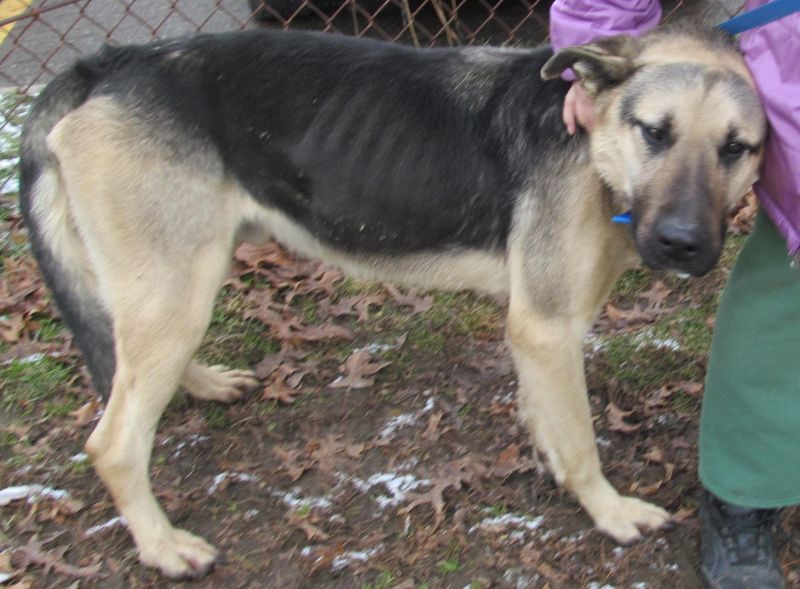 http://www.petfinder.com/petdetail/28191694/
STARK COUNTY DOG WARDEN
1801 Mahoning Drive NE
Canton, OH 44705
330-451-2343
---
Pat

Kaiser - 8 yrs old

Ray (Radar) - 8 yrs old - At the Bridge
I would have definitely taken him but I live in Ireland I wouldnt put him through such a long travel please someone give him a good wee life xx
Sent from
Petguide.com Free App
Rudyard's Petfinder link says he's been adopted!
---
Pat

Kaiser - 8 yrs old

Ray (Radar) - 8 yrs old - At the Bridge
Member
Join Date: Jan 2012
Location: Wine country
Posts: 89
Hope he finds a home, keep us posted if you can
---

To view links or images in signatures your post count must be 10 or greater. You currently have 0 posts.

To view links or images in signatures your post count must be 10 or greater. You currently have 0 posts.
Rip Hana 2003-12/30/2011