BOWLING GREEN, OH: "Tinkerbell" 2y/o B&T F (adopted)
---
A rescue friend sent me an e-mail about "Tinkerbell" to crosspost. She is currently at the Wood County Dog Shelter in Bowling Green, OH.
Tinkerbell is described as being 2 years old, very friendly and playful. I do not have any further information about her (except that she looks like she could use a good nail trim!). If you'd like to know more, please contact the shelter at the number or e-mail address given below.
This shelter is very rescue friendly and they do their best to find homes or rescues for the dogs there, but this IS a kill shelter.
Bowling Green, OH is about 20 miles south of Toledo, and the shelter is very easy access off of I-75!
TINKERBELL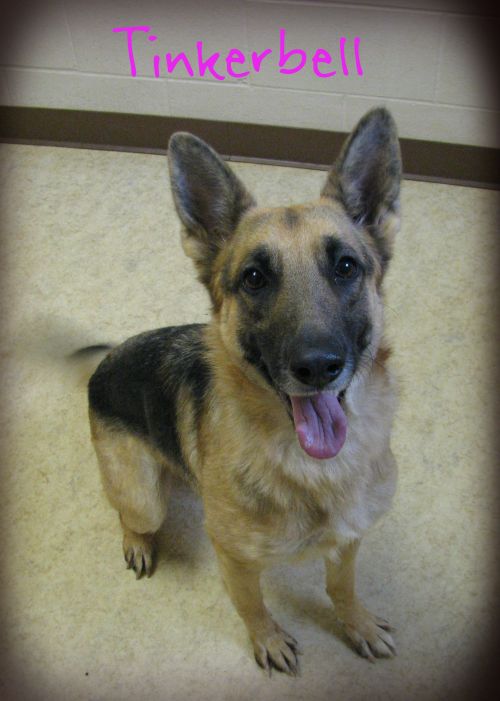 Petfinder Adoptable Dog | German Shepherd Dog | Bowling Green, OH | Tinkerbell
Wood County Dog Shelter
1912 E Gypsy Lane Rd
Bowling Green, OH 43402
419-354-9242 Phone
419-353-9802 Fax
www.co.wood.oh.us/dogshelter
wcdogshelter@co.wood.oh.us
---
Pat

Kaiser - 8 yrs old

Ray (Radar) - 8 yrs old - At the Bridge
TINKERBELL HAS BEEN ADOPTED!!!
---
Pat

Kaiser - 8 yrs old

Ray (Radar) - 8 yrs old - At the Bridge