Awesome!! I really hope it works out
---
Shanna

My Pack:

Jasmine - Female Miniature Poodle - born Aug 15, 2010
Loker Delgado Von Stalworth - Male GSD - born Jan 26, 2012
Koda & Zazu - 7 year old male cats
Alex - Male Cocker Spaniel (rescue) - RIP Cuddlebug 2007-2010
To view links or images in signatures your post count must be 10 or greater. You currently have 0 posts.

Erik is back at the animal care sanctuary. He was destroying the house if left alone, even to just walk to a different room.
ACS will be working with him to help him learn this isn't ok.
That was NOT supposed to be a smile in the above post.
Moderator
Join Date: Jul 2009
Location: Mont Co, PA
Posts: 5,661
Erik's been adopted by a friend and fellow rescue volunteer. He'll have a great home.
Here he is on the 4 hour drive home from ACS.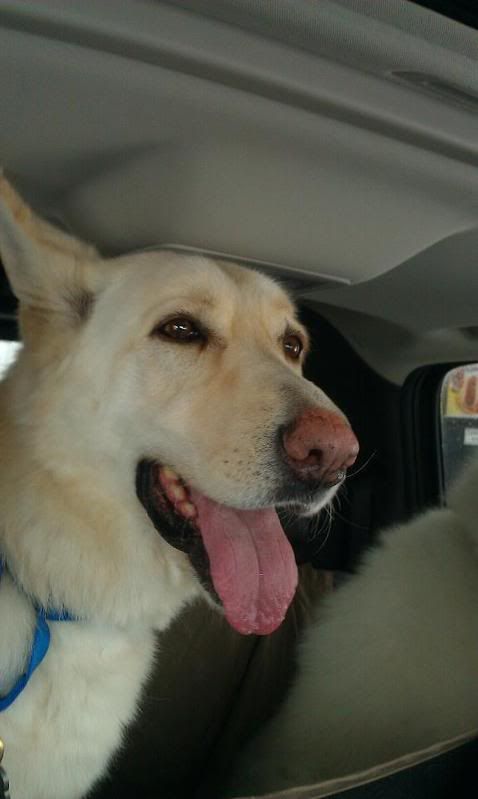 His new Mom says he's doing really well so far. Had dinner and then crashed because he was so tired from the day.