picking up pup soon!
---
One more week until I can pick Varick up!
Very exciting- cute little bugger!
tick tock tick tock..waiting...
Like the name
What a beauty, you're so lucky, enjoy! Post some pics! Bob
Sooo cute! You must be so excited!
---
GSD/Dinozzo (A.K.A. SG Jocose vom Mittelwest); Cats: R.I.P. Xena & Zora; Ferrets/Falkor, Draco, Drogon
Aaaaawwwww. Soooo cute! All these "new puppy" pics! Makes me want to get another. It doesn't help that my breeder ( who also has become a good friend ) has a litter and another two the way. Jake and I go visit her and I play with the new pups. So happy for you, have fun with little Varick !
Picked up Varick this weekend woo!!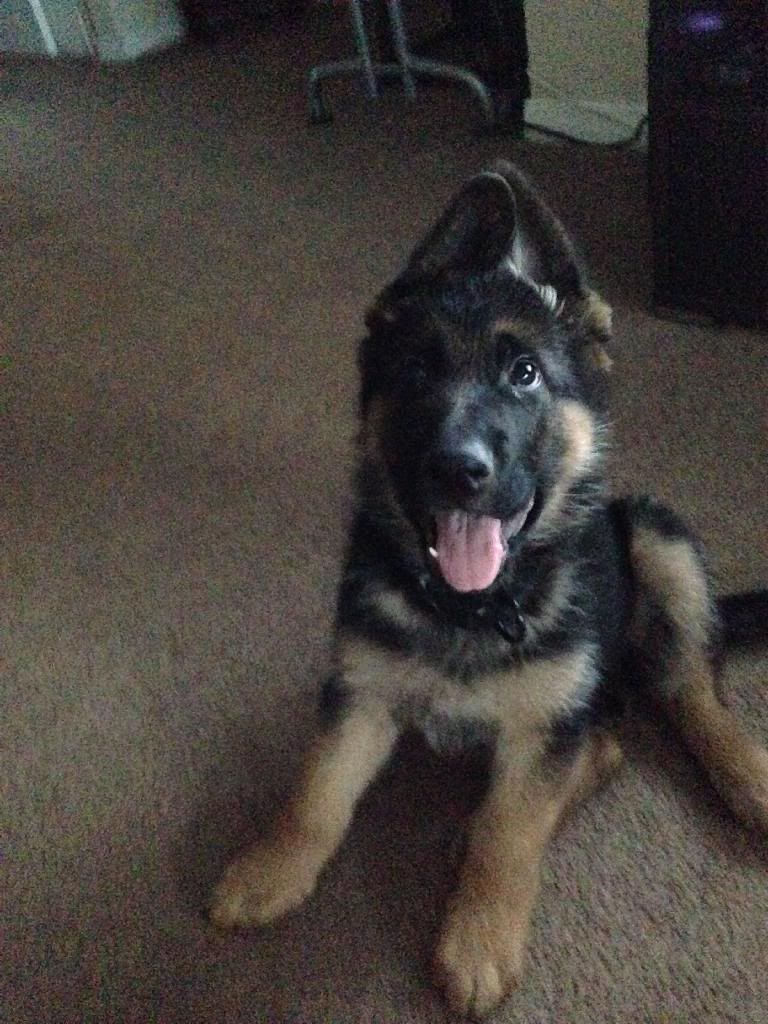 slept the whole 3 hour drive! he did great!
mom and her last two boys!
---
2.3.14 - Varick