New Member
Join Date: Dec 2012
Location: Colchester, CT
Posts: 5
Black pups-white chest?
---
Are black pups suppose to have white spots on their chests? I googled Tina of photos and some had them so did not. The older dogs however did not have any. I have my deposit on one and we hope to have her home Dec27th. Personally now that we have seen her, I doubt this will make a difference, just curious.
I was so excited to meet her parents, they were very sweet wonderful looking dogs! Mom came right up to me, checked me out politely and then sat for me to rub her head. Dad was just as sweet and they showed off a few of their fetching and obedience skills for me. I'm going to have my hands full & I will be here for a long time!
The Administrator from the Great White North, eh?
Join Date: Jun 2006
Location: Northern British Columbia
Posts: 16,240
Some all black pups have white spots on their chest - pretty common. It usually goes away as the pup gets older.
---
Lucia


To view links or images in signatures your post count must be 10 or greater. You currently have 0 posts.


Keeta BH, OB1, TR1, AD
Rottweiler/Hairy Dog mix?? 2004-2015
Member
Join Date: Oct 2012
Location: Fort Bragg, NC
Posts: 57
Keira has a little white spot on her chest but she also has kind of highlights on her feet, between her toes and the back of her legs have some tan and even tiny unnoticeable spots by her ears...
Sent from my iPhone using
Petguide.com Free App
"I like Daffy" Moderator
Join Date: Jun 2003
Location: New Douglas, IL ( near St. Louis)
Posts: 3,279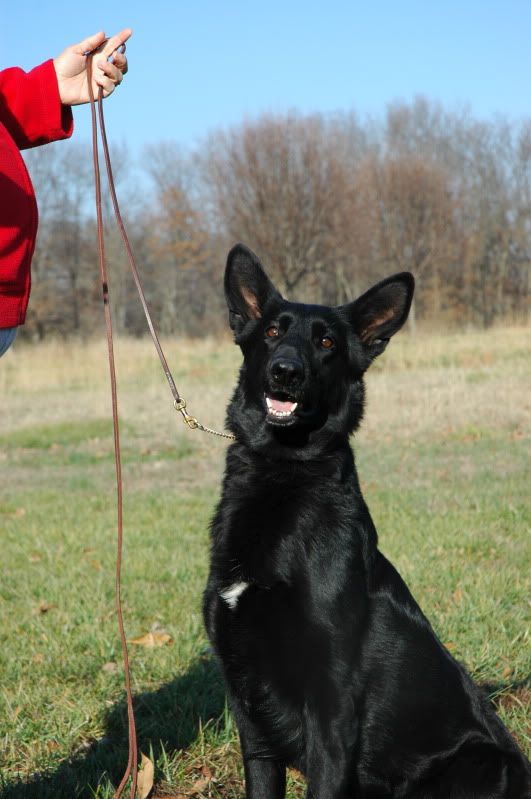 My adult dog has some white on her chest. It doesn't affect them.
Knighted Member
Join Date: Jan 2009
Posts: 2,068
Junior Member
Join Date: Jan 2013
Posts: 26
I am searching for black pup, where did you go? and were you happy?

Robin