New Member
Join Date: Feb 2014
Posts: 8
Roundworms
---
Hi! Sweet little Maverick had his 11 week appointment today. He weighed 25.2 lbs and overall got a great report.... Except for the fact that he had/still had roundworms. He was wormed at the breeders but it must not have cleared them all out.
He received a dewormer today and will get another dose tomorrow and in the meantime I would like to supplement his regular food a bit with some fresh items to assist with what I assume a bit of nutrient depletion. Any suggestions? Chicken and rice? Pumpkin? Etc...
Thanks!!
[IMG]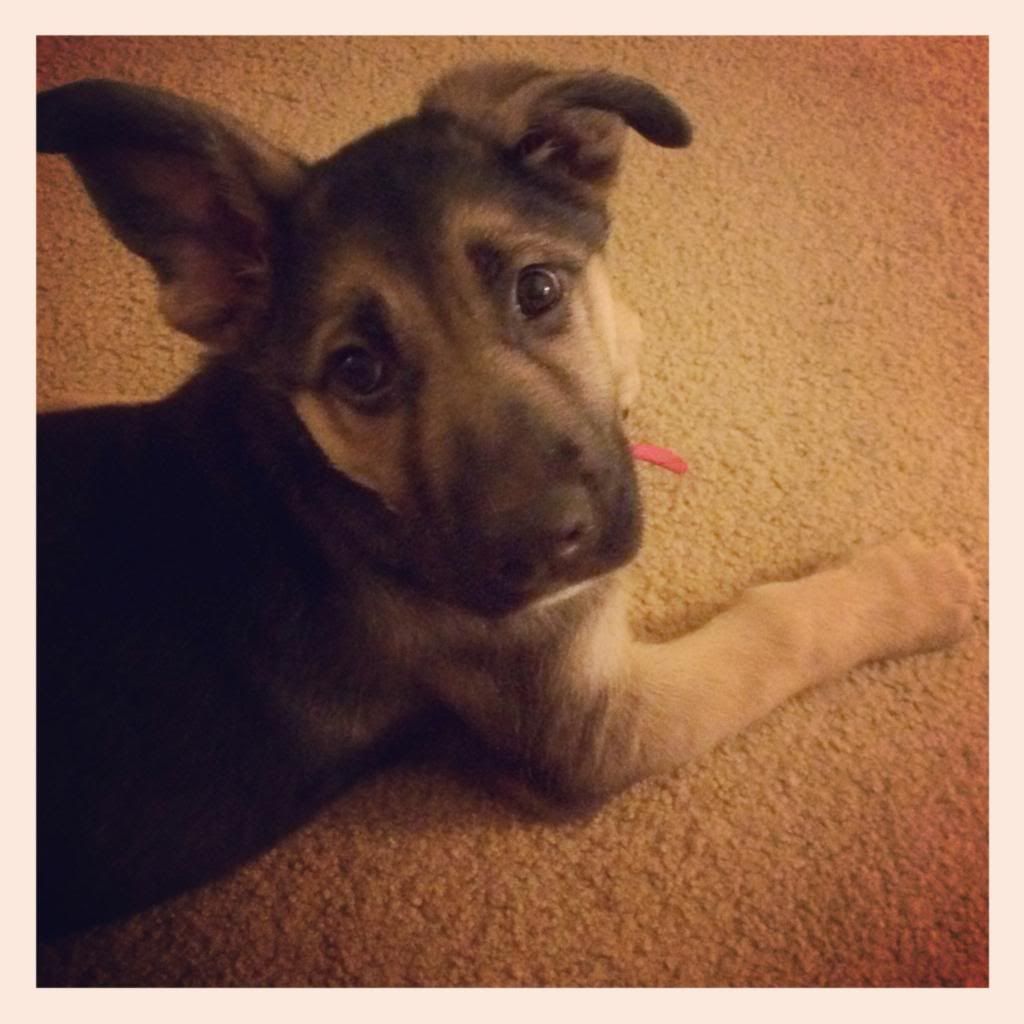 [/IMG]
---
SG S-Hunter vom Geistwasser CA CGN TT ATD (Airport Wildlife Control K9)
Zenna vom Geistwasser NTD


To view links or images in signatures your post count must be 10 or greater. You currently have 0 posts.

Crowned Member
Join Date: Mar 2007
Location: Grand Rapids, MI
Posts: 19,496
Legend had roundworms so he got to eat the kibble he was on at the breeder's (didn't want to make a huge switch) plus some canned pumpkin. One he started the de-wormer, he expelled several dead worms and his poop firmed up almost immediately. I treated him with Panacur for 3 days and then a week later, I gave all the dogs another dose of their heartworm preventative (which also kills the roundworm eggs) just to be sure.