Dept of GSD Security
---
I don't know why it's all blurry now. It says "we're pretty sure you have the wrong house, but hey, come on in and let's talk about it."
I love it! Great picture and cute commentary
BTW, I can see it just fine.
---
ADCH Mikko (USDAA) SCH-B; (NADAC) EAC, EJC, TN-E, TG-E, VerO; (AKC) NAJ, CGC; (NACSW) NW1 - 9 year old GSD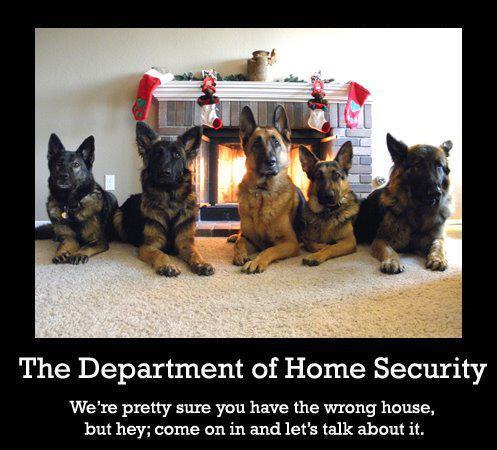 well, in case it is showing up blurry for anyone else. don't know why the words are all blurred out on my screen?
Banned
Join Date: Jul 2009
Location: Jeff. County, NY
Posts: 9,001
Hahahaha and then you've got the Christmas Stockings in the background? Too cute.

If it was a caption game I'd say something along the line "Come on in Kitty Cat, we dare ya to steal those stockings." or something like that LOL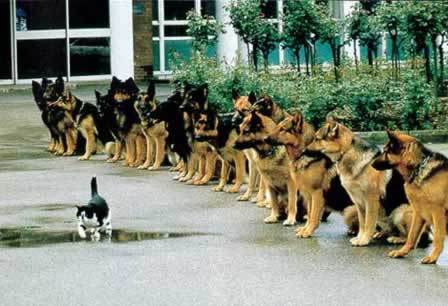 this is always one of my favorites
Love it, and beautiful dogs too.
---
karen, mom to:
ace-gsd (bi-color) 6/14/2010
mandy-yellow lab 1/31/2009
dixie-shep/lab 2/21/2013

baby-terrier mix (waiting at the bridge)
Love it!
---
Owned by:
Hannah-Toy Poodle-16 years young!
Harley-GSD-12/19/10
Ophelia vom haus Huro (Ziva) GSD 9/2/12


Banned
Join Date: Jan 2009
Posts: 3,614
Quote: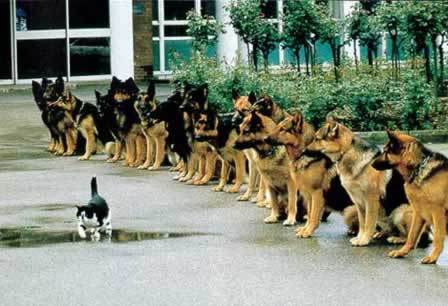 this is always one of my favorites
That is a GREAT pic, I love it.!
Your pic is great, too! The letters show nice and clear on this end.