New Member
Join Date: Feb 2014
Posts: 8
Reassurance needed :)
---
Hi everyone! I'm new to the boards... My husband and I just purchased sweet Maverick 3 weeks ago. My husband has had a GSD so he keeps telling me not to stress
but I just wanted to make sure what going on with mavericks ears is normal. He just looks so sad and lonely after his ears dropped... I'm going to try and find him some quality bones this week.
The first pic is right at 10 weeks old:
[IMG]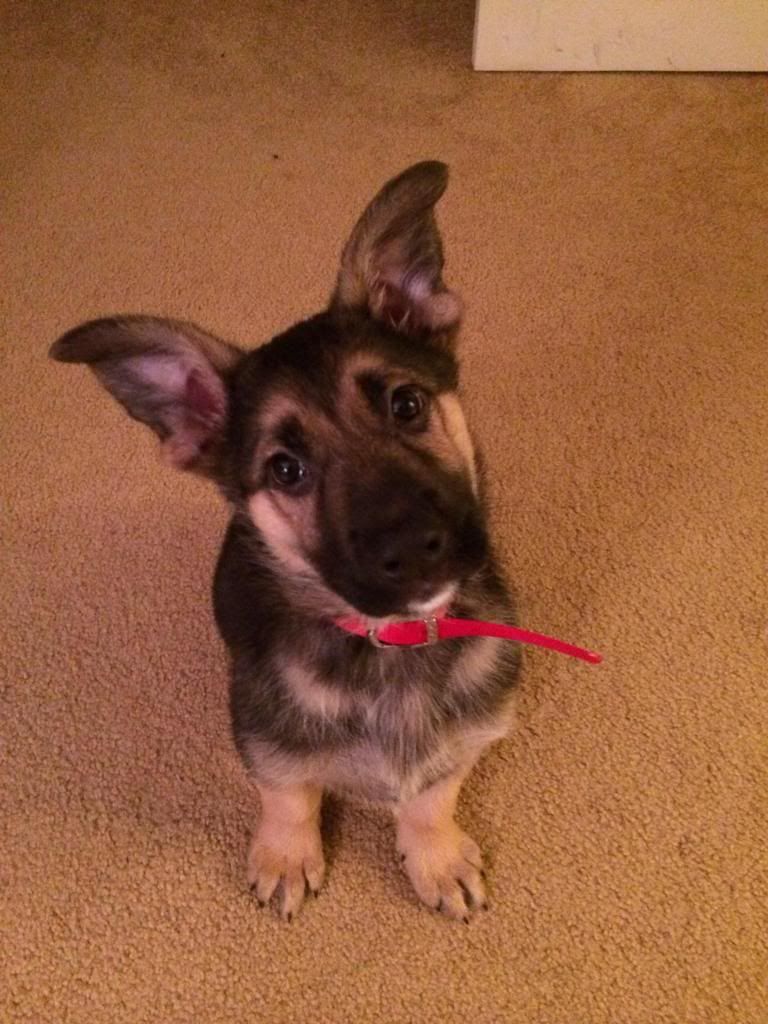 [/IMG]
This next picture is about 11.5 weeks old. This morning one is still cupped pretty well and the other has the flying nun thing going on.
[IMG]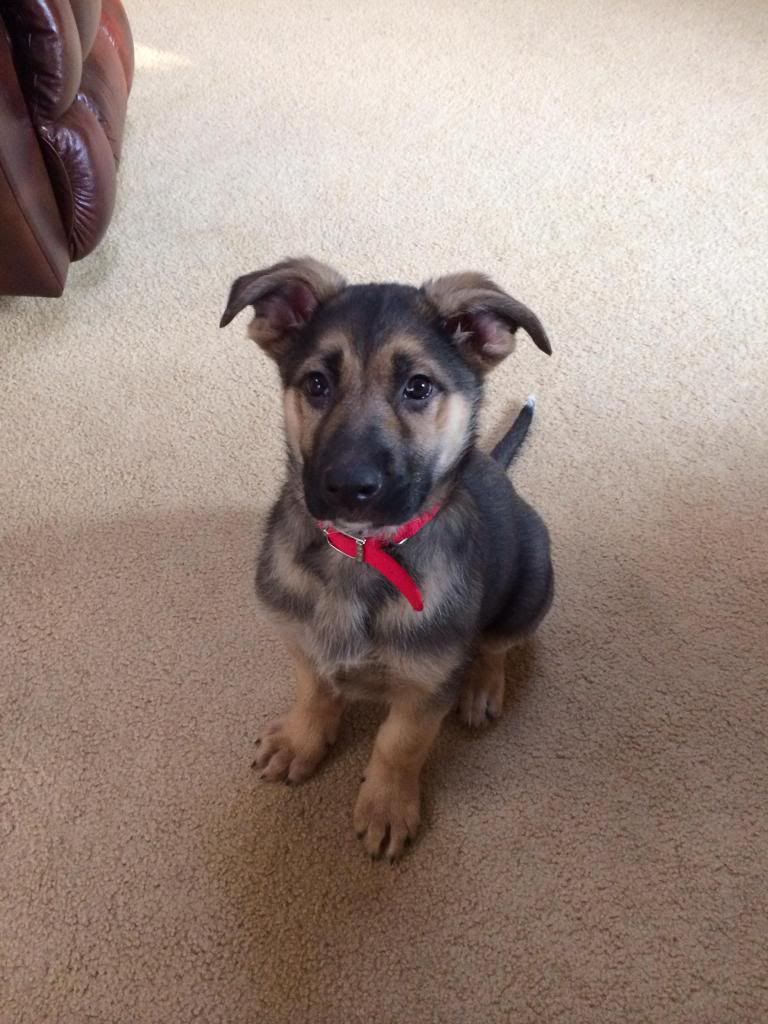 [/IMG]
Ears will normally go up and down until after teething (5-6 months) and often even later!! No worries!
Sent from
Petguide.com Free App
---
Warden - Sable GSD 4/23/2013
Blackjack - Black and tan GSD 4/23/11-6/1/2012
To view links or images in signatures your post count must be 10 or greater. You currently have 0 posts.

Not to worry, they will come up, it usually happens when you least expect it, with one up, then maybe a day or two later, the other one will pop up! But they may waiver up and down a little, but they are so big, it just takes awhile- we used to worry in our early GSD days- even foolishly using foam curlers and tape to make them stand (which was totally unnecessary). Most breeders advise to leave 'em alone! Bob

By the way, beautiful baby!
---
Last edited by K9POPPY; 03-10-2014 at

09:09 PM

.
Seger's went up and down till he was about 14 weeks. Give it a little more time.
Love the floppy ear stage?
---
Anne

Nothing is as simple as it seems or as complicated as we make it~

Attitude is everything -- Pick a good one!
Sofie AKA Ussina vom Haus Brezel
Jack von Jagenstadt
Tatty - Burmese bad cat


Banned
Join Date: Mar 2013
Posts: 1,673
your puppy is adorable and his ears will be fine
Listen to him and don't get all stressed out about it. They go up and down while they're growing and teething. You can make kissy noises so he'll pick his ears up, give him things to chew while he's teething like a frozen washcloth tied in a knot or a whole frozen carrot. He's adorable so just enjoy the pup you have today, they grow up way too fast.