New Member
Join Date: Aug 2014
Posts: 6
Help With underweight rescue..
---
We just rescued a 2 year old female and she is freaking awesome... But with all the reading I've been doing I'm guessing she's underweight.. I weighed her today and she's 55lbs..I have always feed my dogs nutro so I got some for her.. She is eating, but she doesn't seem to be eating a lot...
Should I just keep doing what I'm doing.? Can I add to her diet.?
Here she is..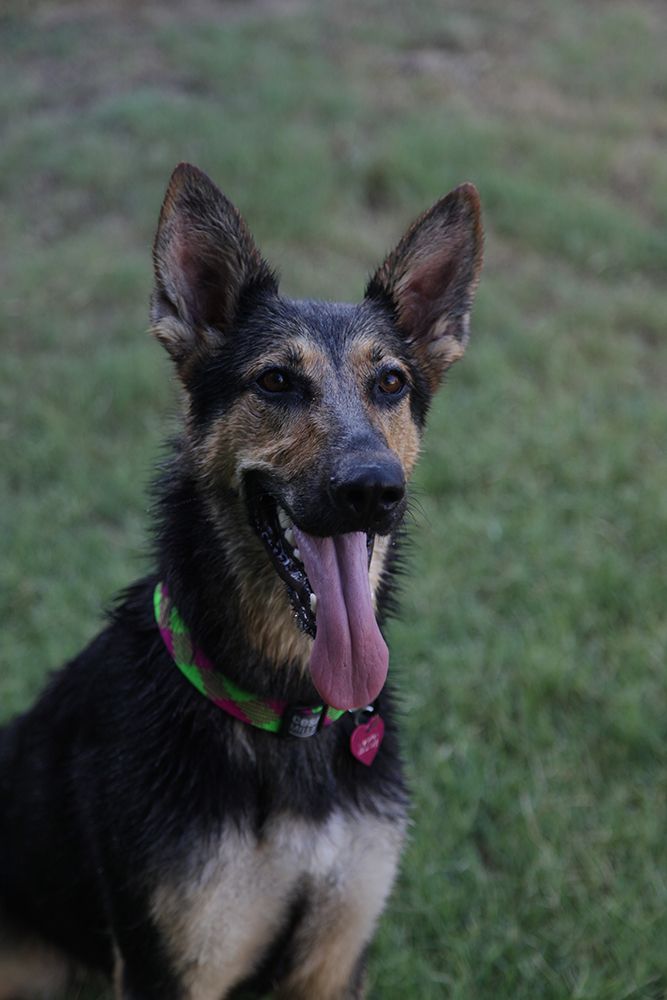 Banned
Join Date: Mar 2013
Posts: 1,673
it is hard to say if she's underweight or just thin or lanky
need to see more pics and what does the vet say?
some gsds arent bit appetites
from the photo above she is bright and alert and happy so i would not be concerned about her weight
if she was lethargic and weak or tired than that is the time to worry