Sunflower's Song of the South/Beachcomber/PrettyInPink Frost
---
I have been spending time at Molly's breeder with the two pups we picked from the repeat breeding. Zippy and Bruno are very sweet and growing like weeds. One of them will eventually come here to do some growing and training.
Anyway on to some photos (pups are 11 weeks old pictured here).
Sunflower's Song of The South "Zippy" (yes as in Zippity Do Dah). She is a little more active than her brother, one of the smaller girls in the litter, another energizer bunny (like Molly's sister Snitch who the breeder owns). She was my pick of the litter.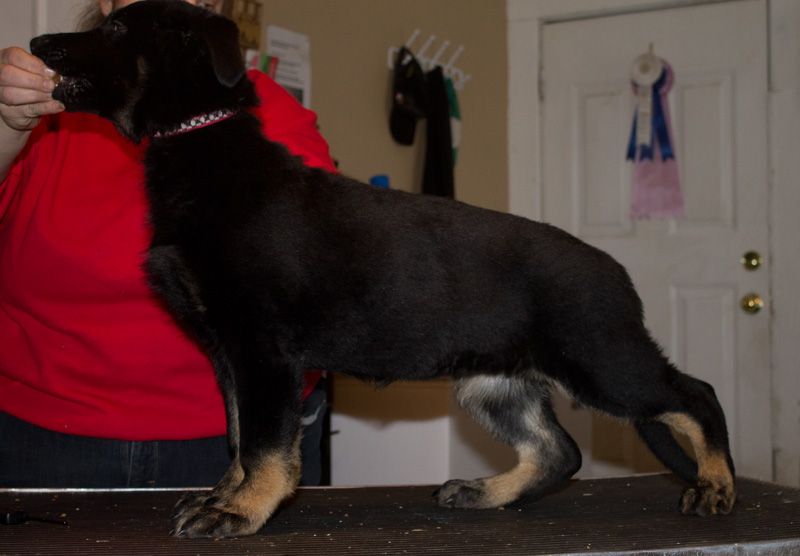 Sunflower's Beachcomber "Bruno". The more layed back sibling, but not a slug, he likes to come and get cuddles. Quite the mellow little guy, when he is not beating up his sister (More like big sister Molly). He was the breeder's pick of the litter.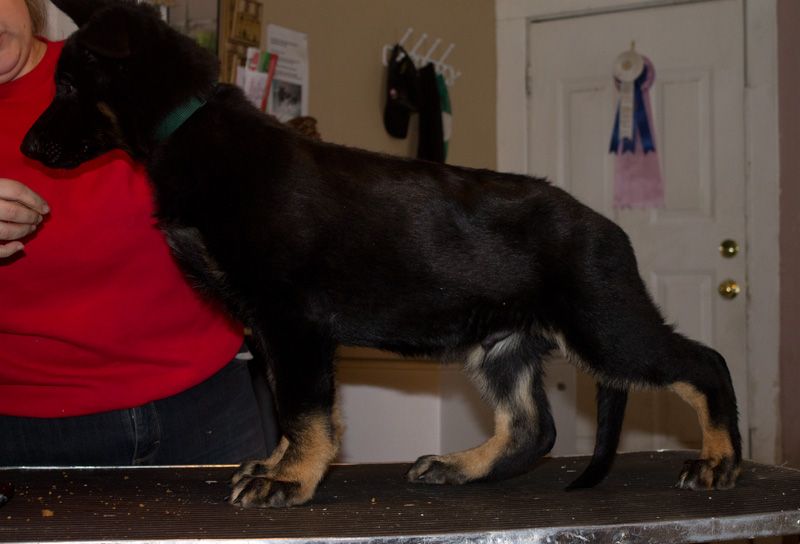 And big sister Molly (Sunflower's PrettyInPink Frost) who is now 14 months old. She is maturing nicely and going through her adolecence, we will have her out sparringly this year to show.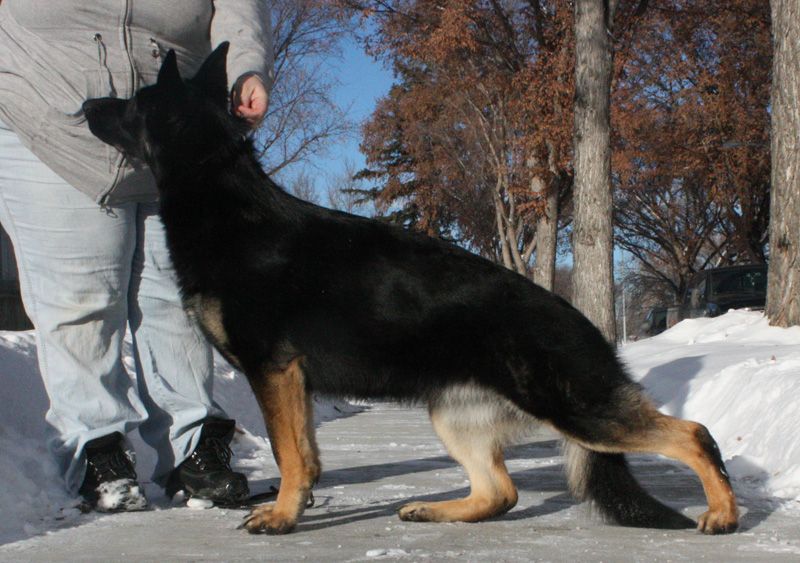 krisk
They are all lovely. It would be hard to chose. If you already have another dog and they will be house dogs, then I would get the opposite sex, if you have a female, get the male puppy, and vice versa, puts in the odds in your favor of them all getting along.
---
Sting Chance von Gaard AKC GSD 2/8/2006
"I like Daffy" Moderator
Join Date: Jun 2003
Location: New Douglas, IL ( near St. Louis)
Posts: 3,279
I like Zippy best of the two pups. Seems the most together at this age. Good bone and topline, nice angulation for the age. The male's topline isn't as strong.