What a difference time makes
---
Mahler is 18 weeks old today, and I wanted to show how he's changed so much alraedy. The first picture is him at 11 weeks, the second at 13, another at 15.5, and then the most recent at 17.5 weeks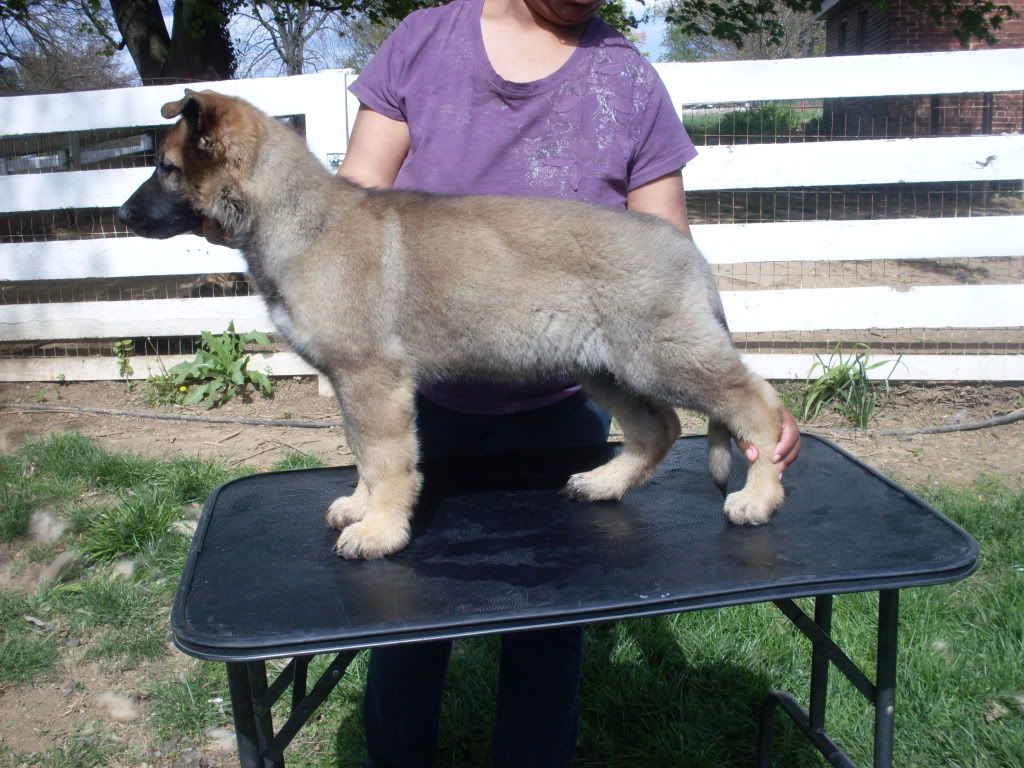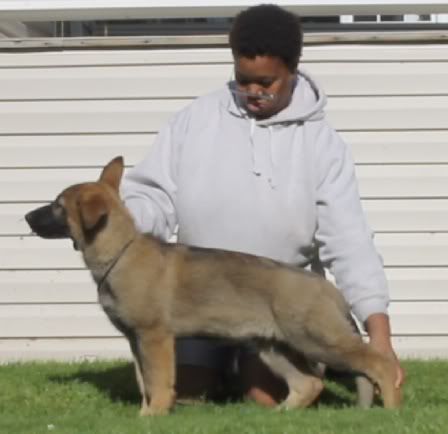 Head shot at 7-8 weeks
Head shot at 15 weeks
---
Jackie and the
To view links or images in signatures your post count must be 10 or greater. You currently have 0 posts.
(and one cat)

Strauss: The Patriarch
Wesson: The Grand Champion
Mikasa: The Hellbeast
Soul Eater: The Moon and Stars Dog
Elite Member
Join Date: Jan 2008
Posts: 1,708
Lovely guy, Jackie. I do love those sables. He has a very appealing expression, too.
He is super handsome!
---
"For the animal shall not be measured by man. In a world older and more complete than ours they move finished and complete, gifted with extensions of the senses we have lost or never attained, living by voices we shall never hear."
He's going to be gorgeous! The coat changes in the sables over time is amazing.
I would love to hear some thoughts on his front and rear proportions.

His wither is currently flat, though you can see it was higher and more pronounced at 13 weeks. His ribcage and overall chest development for his age really pleases me.
---
Jackie and the
To view links or images in signatures your post count must be 10 or greater. You currently have 0 posts.
(and one cat)

Strauss: The Patriarch
Wesson: The Grand Champion
Mikasa: The Hellbeast
Soul Eater: The Moon and Stars Dog
What a handsome boy!
---
Faust von der Graf ("Joey")
11 year old GSD 11-22-05; SchH3