Any are wood burners?
---
ETA: That should read artistic, not are. Geez...lol
The wood burning thread lured me in, but wasn't what I was expecting lol. It just happen to come up as I am trying my hand at artistic wood burning.
Here are my first two.
This one I was able to roughly draw on with a stencil.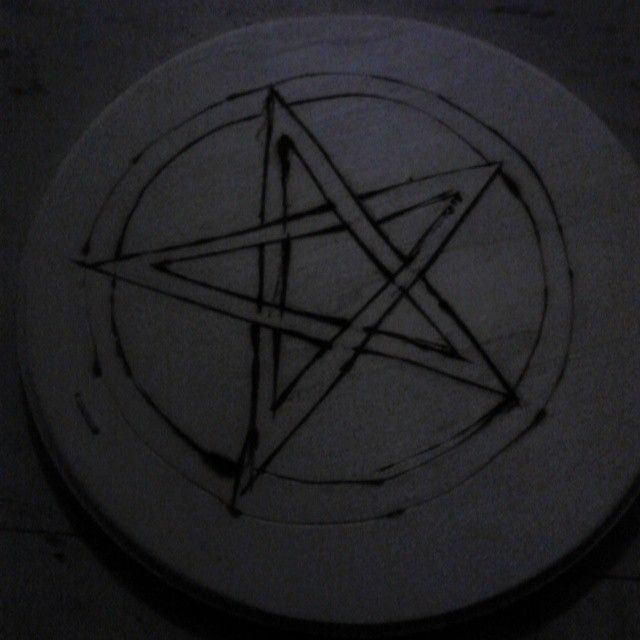 This one I designed myself. It says "Fire" in The Ogham.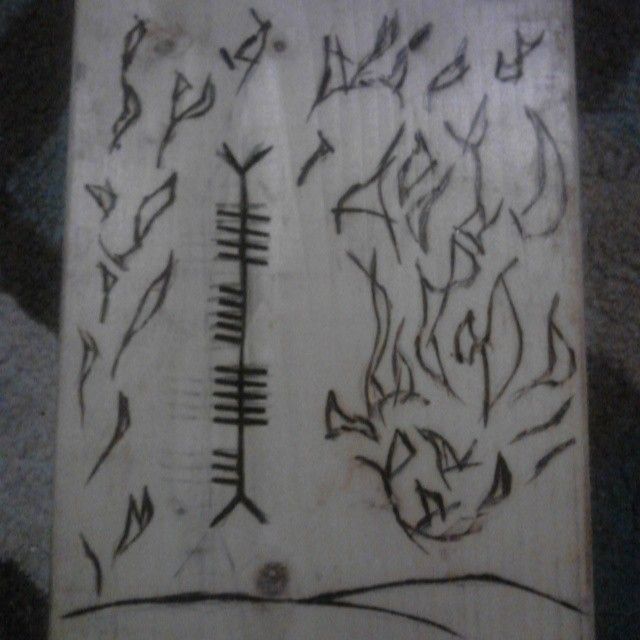 I'm using a friends kit, but he only has one tip. I'm finding though that I LOVE this. I would like to some day be able to do pictures of peoples pets on wood.
---
~Johanna~

Baily ~ GSD x ~ (Jan 2001 - Jan 2016)
To view links or images in signatures your post count must be 10 or greater. You currently have 0 posts.

Buddy ~ Schnauzer X Jack Russell ~ 11yrs
Merlin ~ Solid Black Cat DOB 4/5/2015 <Super Stalker Ninja Kitty>
Carrot ~ Solid Black Cat DOB (est) 7/15/2015
---
Last edited by GSDolch; 12-09-2013 at

11:10 PM

.