I have two JRT's, they are absolutely vicious with critters, it's instinct. They are okay around my chickens though (for the most part).
If you get a JRT - be sure you get one from working lines - go through the JRTCA, they are a working registry. Pet or AKC lines may have the hunting instincts bred out of them.
JRTCA.COM
My male is a little big to fit into a sherpa bag on an airplane, he's 15 lbs and sturdy - but my female is only 10 lbs and about 12 1/4" tall, she'd be perfect. So I'd look for something under 12.5" tall. With a puppy you can't be sure exactly how big they will get, but you can make a pretty good guess.
Here are a few pics of my two...
Cricket - going into a hole after a rat for the first time...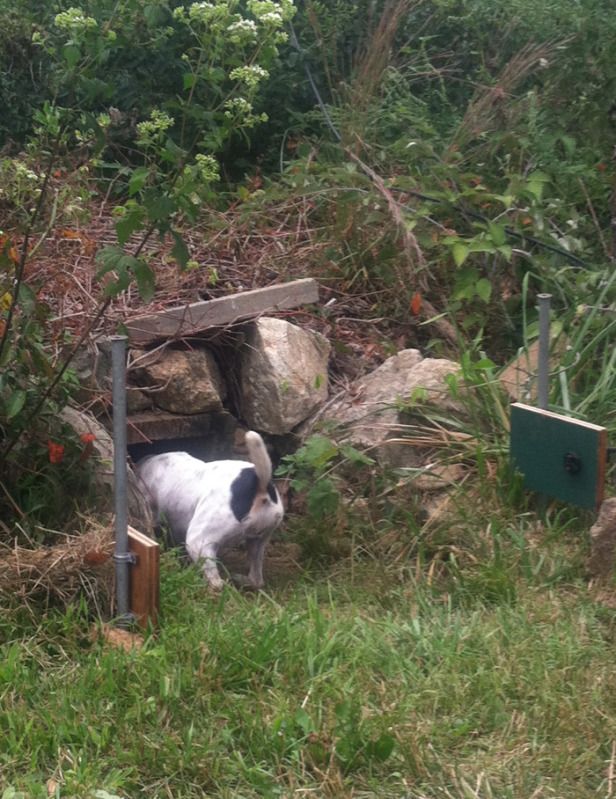 Gizmo at the end of a trailing/locating course...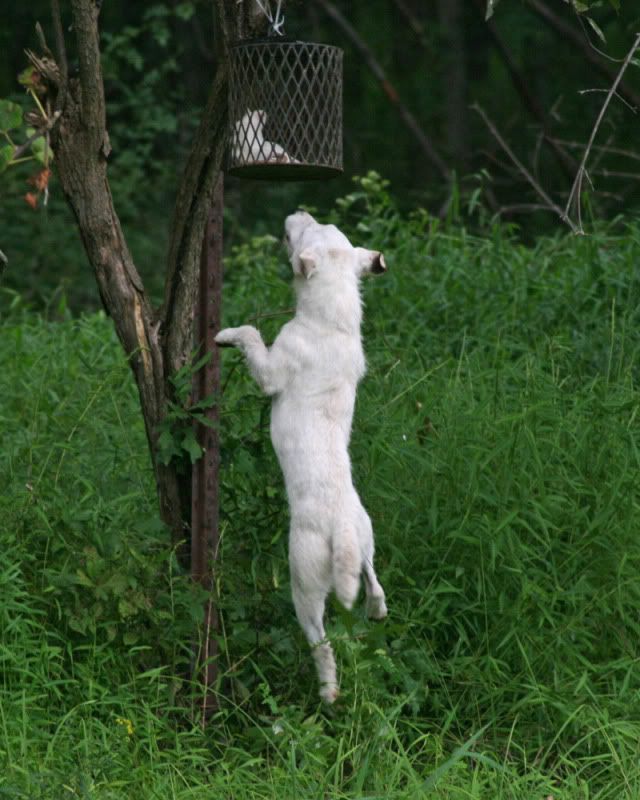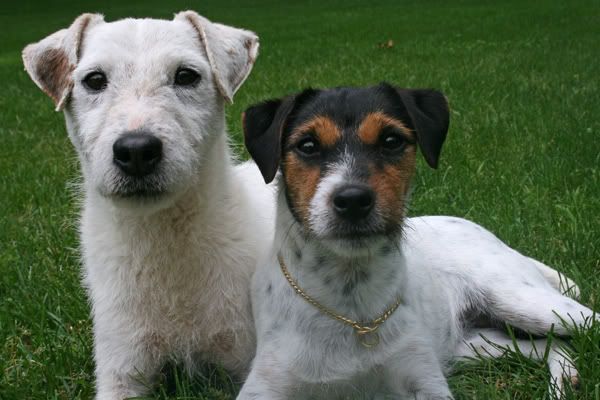 ---
Djenga von Castra Regina RL2 BH HIC TT

To view links or images in signatures your post count must be 10 or greater. You currently have 0 posts.



To view links or images in signatures your post count must be 10 or greater. You currently have 0 posts.
PAM ARCH SG Kessy vom Waldwinkel 2xHGH Schh1 OB2 RL1X RL3 RN TT AD

To view links or images in signatures your post count must be 10 or greater. You currently have 0 posts.
Madina vom Arolser Holz BH AD CGC
I had a silky terrier. He would kill snakes, too. If no snake was to be found, he would try to kill a leash that was on the ground. lol.
---
Mary
I got a dog for my husband. It was a good trade.

LILLY and RUDY
In Memory of MADISON, The King 12/89-6/04
In Memory of JAKE, The Perfect Dog 9/01-11/02
Crowned Member
Join Date: Mar 2007
Location: Grand Rapids, MI
Posts: 19,496
My sister and I got a JRT as an explosives dog wash-out. As far as we know she's never had training in crittering but holy crap to see her with small toys and how she acts on the couch if there's a toy under the cushion I have no doubt she would critter on pure instinct. She's only 10lbs. I think her tail is too short, not sure why.
Considering adding a small mouser
---
Jack Russell Terrier, I have one plus a GSD puppy. JRT's are the best hunters. I used to raise them. They will kill mice, rats, squirrels, raccoons, woodchucks and possums.
Sent from
Petguide.com Free App
What about a Norfolk or Norwich Terrier? There is also the Border Terrier that is also another breed that I like a lot as well. I never used to like small breeds, until my first dog show on TV years ago when I first saw both the Norfolk and Norwich terriers. If I was in the market for either breeds, I like the hunt/trail breeders better. They truly do know their dogs and which ones would have better hunting instincts.

I think JRT's are amazing dogs, but not everyone can handle their personality just like not everyone can handle a GSD. Like I said I would ask the hunter/trail breeders what they think would be the best breed for your situation and lifestyle. Its not easy to tell which dog would have the instincts needed and which one doesn't have a natural hunting/killing instinct. I'm a member on the UKC forum, I joined when I wanted a hunting Labrador Retriever (still want a lab someday, but I'm waiting to get any animal right now).

What about a seasoned and trained trail/hunting dog? The dog would already be trained and there would be no guess work on your part! They are used to other dogs and are always eager for the hunt!
---
# "Breed not a savage dog, nor permit a loose stairway." - Talmud
# "In my day, we didn't have dogs or cats. All I had was Silver Beauty, my beloved paper clip." - Jennifer Hart, Arlington



---
Last edited by CelticGlory; 02-12-2013 at

06:12 PM

.
Quote: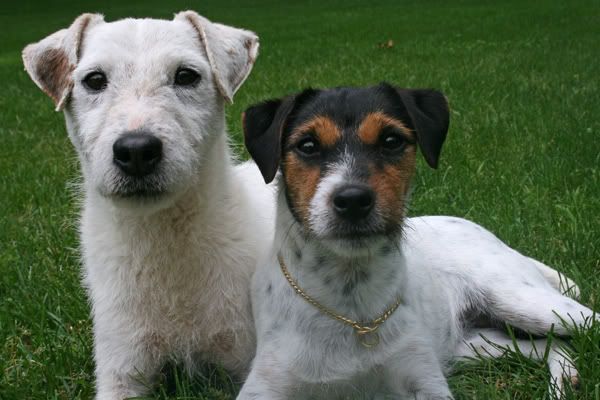 OMG.
---
~Elrond's Rocket of Rivendell, aka The RocketDog
06/15/11
hiker and runner extraordinaire







To view links or images in signatures your post count must be 10 or greater. You currently have 0 posts.
Quote:
I don't want to take this off topic, but why not a cat? Mine get all of those, no training needed.
Kids are allergic to cats. Very sad.
I guess it will have to be terrier. I would look for an adult from a rescue with known killer instincts and the smaller size.
Anyone experience with Yorkies in that department? never in my wildest dreams would I have considered a JR until this rodent / mole infestation. The garden looks like Swiss cheese.
Crowned Member
Join Date: Jun 2012
Posts: 3,753
i also have two jrts, not a mouse, mole or chip monk around our house. any terrier will take care of a pest problem.
---
Djenga von Castra Regina RL2 BH HIC TT

To view links or images in signatures your post count must be 10 or greater. You currently have 0 posts.



To view links or images in signatures your post count must be 10 or greater. You currently have 0 posts.
PAM ARCH SG Kessy vom Waldwinkel 2xHGH Schh1 OB2 RL1X RL3 RN TT AD

To view links or images in signatures your post count must be 10 or greater. You currently have 0 posts.
Madina vom Arolser Holz BH AD CGC