How Many True Friends Do You Have
---
Besides my husband and mom,I would say that I have 3 true friends who would do anything for me if I needed it. Other than that I have probably hundred of aquaintances on varying levels. How many true friends do you have?
Please don't ask me where I came up with this question
.
This is sad, but only my husband. I have a friend from childhood I will always love, but she is too far away to do anything I needed. I do know 3-4 people in my neighborhood that are truly good people that would help me if I needed it, but not really friends, we don't call and chat or go out to dinner. My job kind of isolated me for many years. When I went back to school, I thought I was developing a nice friendship with someone but as it turned out she wanted to see my written papers, resume, outlines, to copy ideas from them. In one sense I didn't care because my knowledge would be lasting as I put the work into it and sometimes it helped to study to go over things with her, but I knew she would never be my "friend".
Currently, I have what I would call 2 "best" friends (both having their own function in my life...they couldn't be any more different and don't know each other very well).

Best friend #1...She's my extrovert buddy....for both of us, we are each other's revolving person that fits anywhere we go with each other. I'm close with her family (who is one state away) and her husband's family (who is local).

The other "best" friend is not really part of a group, but works in the same building as me. She is like my New York family....before I was married I spent endless holidays and camping trips with her family. I was the first person (and ONLY person for 2 months) she told when she was pregant...both trust each other implicitly.

And probably 6 or 7 other "very close" friends? One is a whole group where "best" friend #1 is in. (and one fabulous gay man who used to be my housemate) who all have varying degrees of closeness, but have a very special bond with each other, vacation together, and can rely on each other for holidays, secrets, and favors.

Then 1 additional very close friend who I work with and we have a lot of the same aquaintances from her husband's work and our work. She is kind of a tough nut...she is one of those people who is super friendly with everyone but keeps almost everyone at arms length (kind of superficial.....but not in a fake catty way). However, we're very close (or as close as she let's people!)....but she's definitley more than an aquaintance because we definitely share a lot that doesn't get discussed with other people!

My "best" friends from high school and college are more in the aquaintance category. I tend to keep friends forever, but time and circumstances definitely changes friendship dynamics!
---
J, mom to:
- Elsa - "Da Pookins"
- Medo - "The Beast From The East"
My husband, that's it. And that's the maximum amount of people I want as true friends anyway.
---
To view links or images in signatures your post count must be 10 or greater. You currently have 0 posts.
To view links or images in signatures your post count must be 10 or greater. You currently have 0 posts.
Master Member
Join Date: Oct 2010
Location: Florida
Posts: 802
3. Y boyfriend and two guys from my class that have grown to be like brothers to me. All of the girl friends I've had over the years, even though we have been friends for 15 years and 8 years but if I ever needed them, they wouldn't be there for me. They are friends when it's convenient and we have grown apart.
I have 3 friends that I can count on being there for me no matter what, all of whom I've been friends with most of my life, the joys of small town living and none of us straying too far away. I consider one more so than the others, we've been close for years, I'm the "third daughter" in her family, we've never fought, don't feel the constant need to stay in touch but when we're together it's like we saw each other yesterday. I'm comfortable enough with her family that I visit them even when she's not in town.

I have a few other "close" friends but not ones that I would go to in a time of need or expect them to be there for me even though I'm sure they would be.
---
Courtney M.
SG1
To view links or images in signatures your post count must be 10 or greater. You currently have 0 posts.
, BH 07/01/2013
I have one true, true friend with who I would trust my life and the lives of those who mean the world to me. I have many friends who I am close too but not many that I would go to the ends of the earth for..
I consider this friend more family than just a friend. We do almost everything together and actually enjoy hanging out with one another even when we are in a bad mood, grumpy or just plain tired... lol.
I also am close with her family and enjoy spending time with them.
I honestly consider myself very lucky to have found a best friend like this person because I think it is quite rare to do so.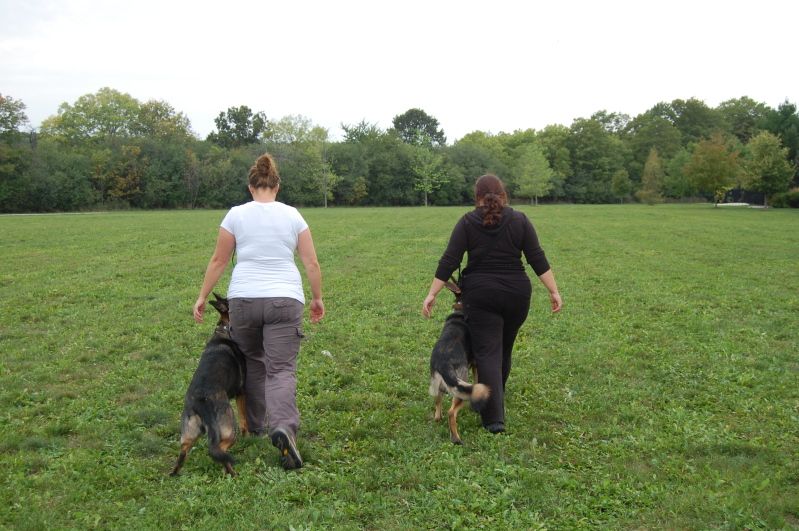 ---
G Wild Winds Zephyr of Cognac BH, HIC, NTD, ITD, CGN
Wild Winds Archangel Raphael HIC, TT
*Coming soon* "__" z Weberhaus
Of course hubby is #1 other than him I have about 3 maybe 4 "true" friends. 2 of them I have been friends with for almost 30 years. Unfortunately I really don't see them one moved to VA the other one moved upstate 2 years ago.
There is definately a big difference between "true friend" and "acquaintances". I'm not really the social butterfly and it's really hard to find someone to "click" with when all you really do is work & home.
I used to think I was some kind of freak because I dont have a lot of friends. But the day my husband was in surgery for over 6 hours and my friend Ann waited with me I told her "I may not have a lot of friends but the ones I do have are worth thier weight in gold".

---
Carolyn
Lakota - WGSD 1/13/10
Wolfen - WGSD 12/31/14
Bull -WGSD 2-10-10
💔
Apache - Shiloh Shepherd 12/15/02 - 6/9/15
Kiya - Shiloh Shepherd 5/15/04 -12/19/25