Inverts
---
Hey everyone
I recently got my first tarantula, a b.smithi I named Zuri. Its name means 'cute'. I got him/her to get over my fear of spiders.
Zuri is currently about 1" and pretty fat
Would love to hear from other keepers and see pictures! I must admit I LOVE pokies, but would never be able to keep one
Will upload pics soon!
---
-Cassie
Shenzi the GSD
Scruffy the woofing terror

To view links or images in signatures your post count must be 10 or greater. You currently have 0 posts.
Zira "To the well-organized mind, death is but the next great adventure." -J.K Rowling
Awesome! I got into tarantulas (and snakes/lizards&everything else) when I met my bf about 2 years ago. Our collection has tripled since then! I think we have around 15 tarantulas total. They're all super addictive little guys.
Avicularia versicolor - I think they are the prettiest ones we've had so far. The colors are so incredible.
Poecilotheria regalis- She's a little baby in these pics. She's giant now and it's impossible to get good pictures. She's so fast!!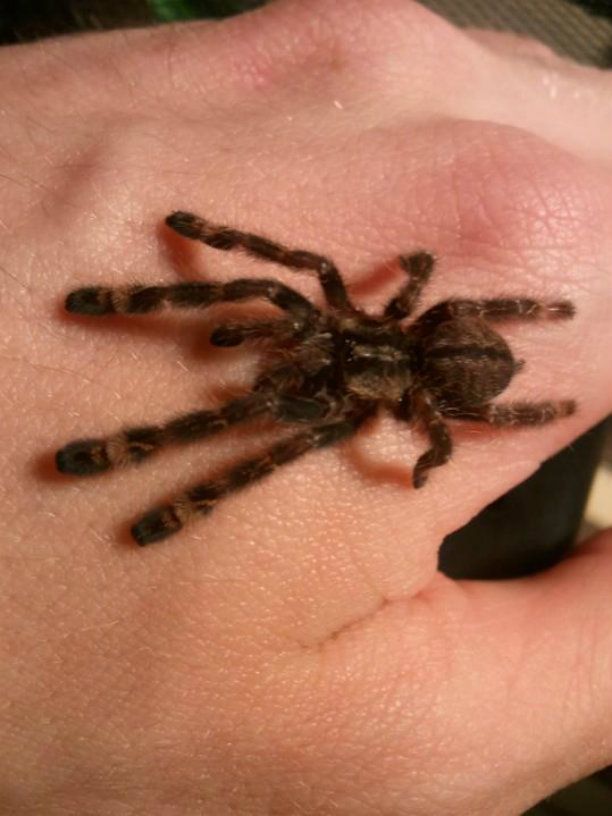 Grammostola rosea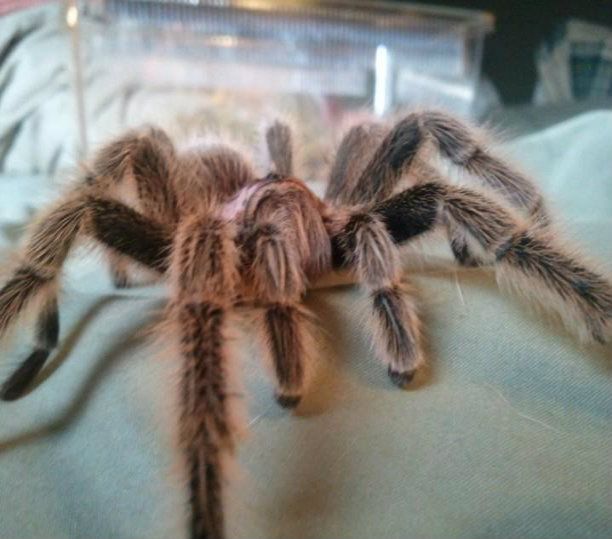 Haplopelma lividum- Quite nasty..
We also have an Avicularia avicularia, Pterinochilus murinus, Poecilotheria ornataand a Brachypelma emilia, which I don't have any current shots of (I'll have to work on that)
We've got quite a few snakes and geckos too!
And a tortoise!