Awesome! I got into tarantulas (and snakes/lizards&everything else) when I met my bf about 2 years ago. Our collection has tripled since then! I think we have around 15 tarantulas total. They're all super addictive little guys.
Avicularia versicolor - I think they are the prettiest ones we've had so far. The colors are so incredible.
Poecilotheria regalis- She's a little baby in these pics. She's giant now and it's impossible to get good pictures. She's so fast!!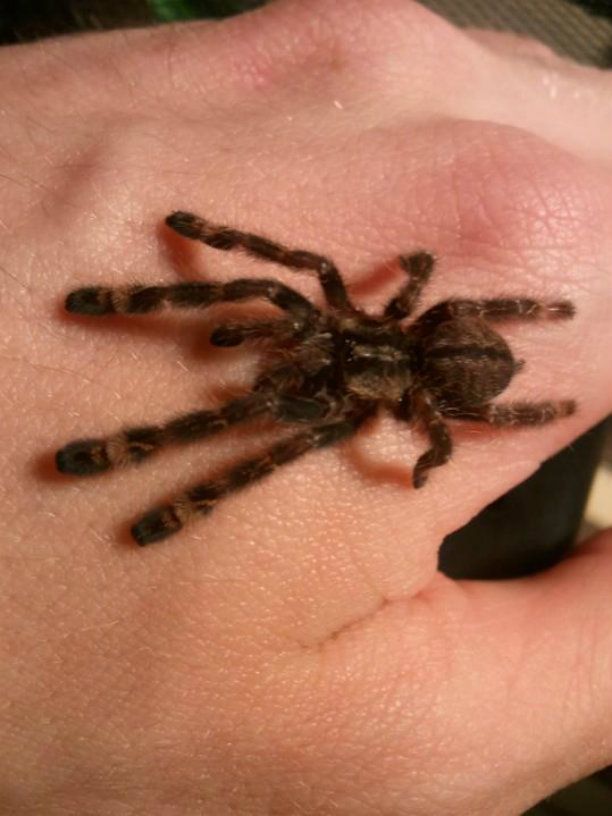 Grammostola rosea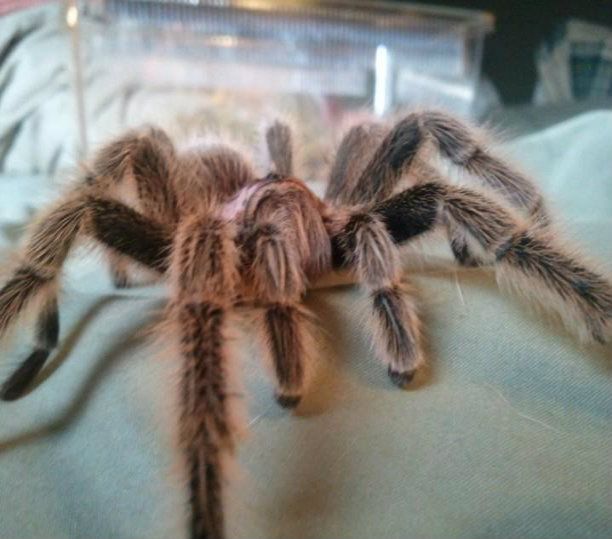 Haplopelma lividum- Quite nasty..
We also have an Avicularia avicularia, Pterinochilus murinus, Poecilotheria ornataand a Brachypelma emilia, which I don't have any current shots of (I'll have to work on that)
We've got quite a few snakes and geckos too!
And a tortoise!