I seen this on facebook and had to share
I've had a terrible week. The people I have worked with have made me so mad this week I could punch MYSELF in the face. I'm leaving for out of town in less than 24 hours but don't think I have anyone to watch my dog because of the weather and where I live. I've got so much to do and haven't done anything yet. Why can't I be home in My warm bed with my SO and my furry babies.
i'm alive!!!!!!
---
Hondo Von Dopplet L Bauernhof "Hondo"- GSD
Lilie's Tug McGraw "Tug" - Golden Retriever
Maggie - Mini Dachshund (Rescue)
Lonestar Pivo - Texas Blue Lacy
Ashe - Barn Cat
Katie / APHA
Milla was HYSTERICAL in the snow last night. At one point I thought she would somersault as she was running as fast as she could AND trying to eat it at the same time. If I didn't have such as stupid phone that doesn't work in the cold, I would have video. I will try again tonight.
---
Christina

Phinneas - Min Pin 2/4/08
Milla - Orithia Z Diehlomov 2/10/12

Kya - GSD 7/15/00-11/3/13
To view links or images in signatures your post count must be 10 or greater. You currently have 0 posts.

TJ - GSD 2/27/99-8/7/11
To view links or images in signatures your post count must be 10 or greater. You currently have 0 posts.

Sir's first Ella's Lead collar should be coming in the mail today!

** photo removed - max size 800 x 600 **

Second from the left... there will be a photo shoot tonight for sure!
---
Danielle, owner of...
Fraggle Rock Collars & ...
Fraggle Vom Richcreek CGC CA
Red Dog's Reconnaissance Man CGC CL1-R CL1-H CL1-F CL1-S USJ
General Patton Vom Winter Storm
It's beautiful!!!!
Quote:
Living on this acreage all alone with my husband is pretty great now that we're discovering new freedoms we didn't have before. I can walk around naked and pee with the door open, and nobody harasses me if I'm still in pajamas at 5pm.
And I finally got to decorate a christmas tree the way I always wanted to. I've always wanted a blue and silver themed christmas tree. I'm still acquiring more ornaments, so it keeps changing on a daily basis, but this is what I have so far: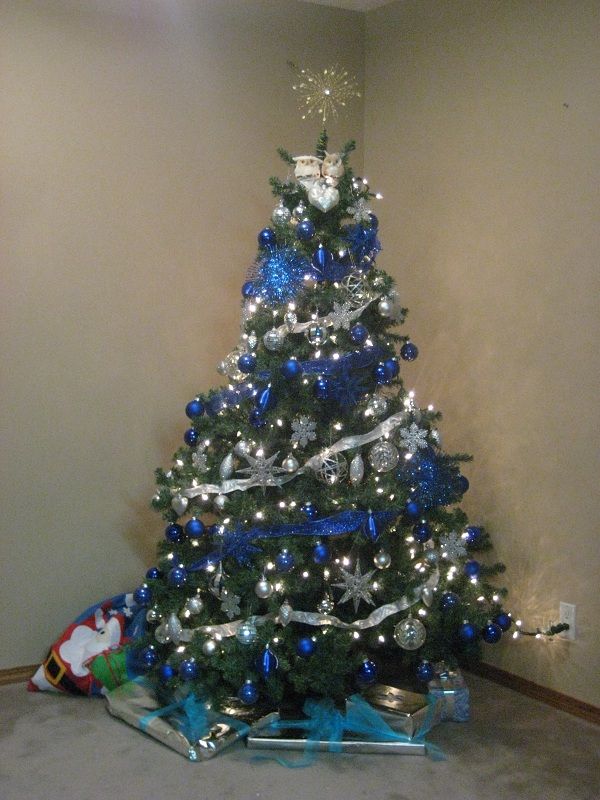 I need more sparkly ornaments!!
I carry mace when I walk Echo. Not because of other dogs, or potential human attackers... but because of turkeys. There is a pack of about 7 turkeys that roams around my neighborhood, sitting in people's driveways and yards and whatnot. And if you cross their path...they will chase you. Weird, weird animals.
---
Danielle, owner of...
Fraggle Rock Collars & ...
Fraggle Vom Richcreek CGC CA
Red Dog's Reconnaissance Man CGC CL1-R CL1-H CL1-F CL1-S USJ
General Patton Vom Winter Storm