New Member
Join Date: Jan 2014
Posts: 5
I need help determaining my dog's breed
---
Hi,
I recently adopted a female dog from a shelter,
She looks like a black gsd, but i'm not sure.
What do you think? gsd or some kind of mix?
She is 11 months old and weighs 46 pounds.
Thanks,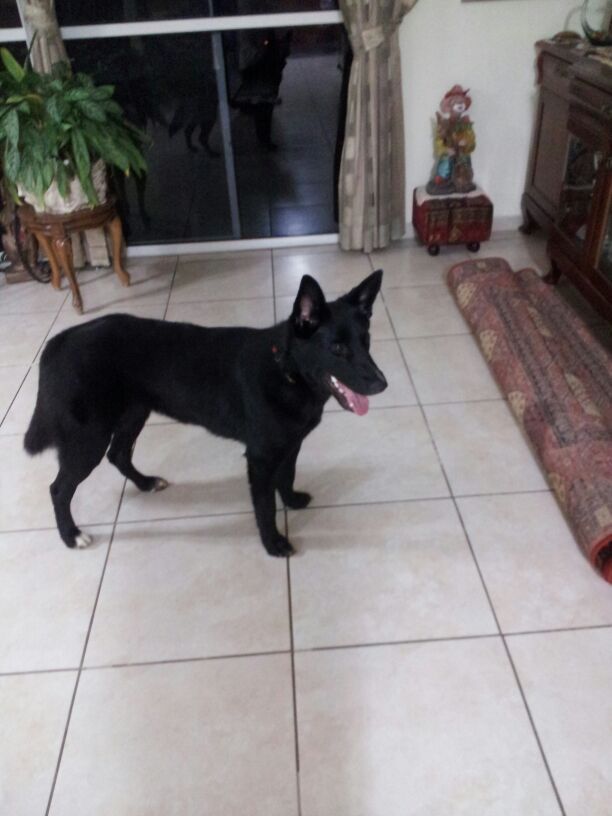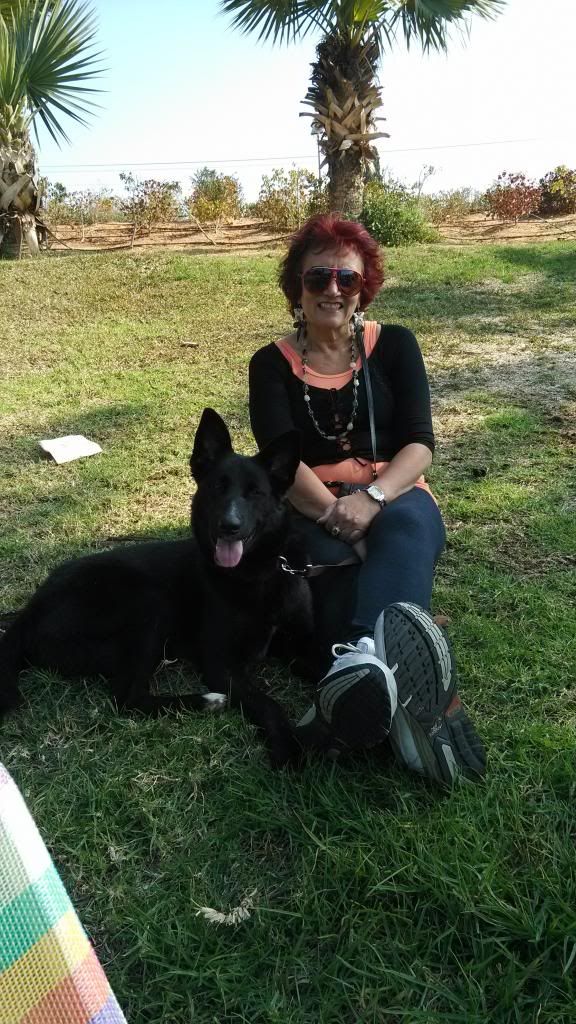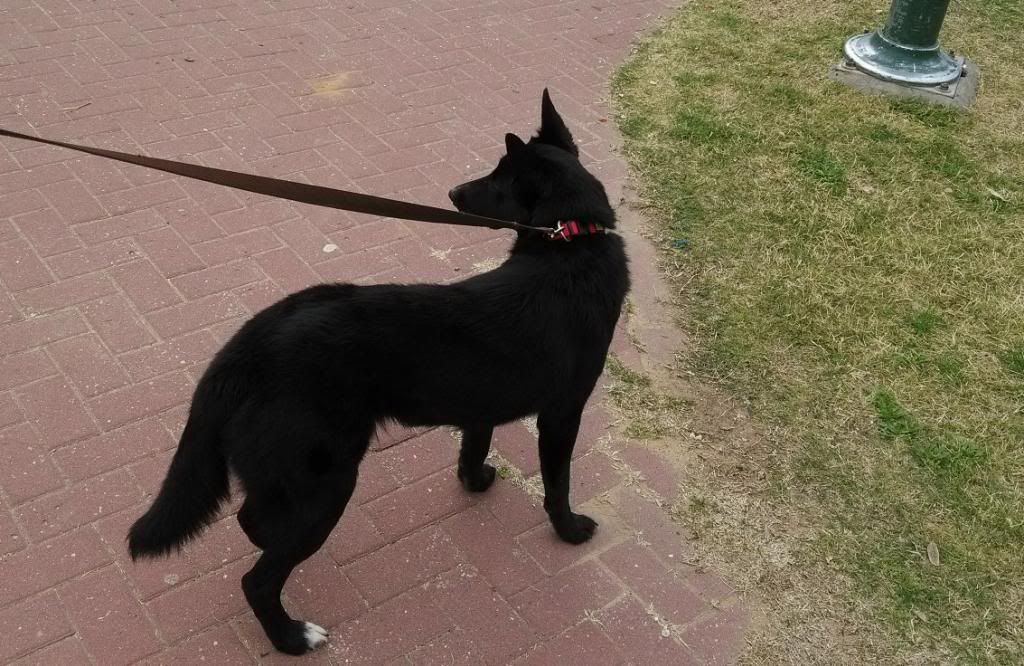 I'm horrible at guessing which breeds might be involved but I'll take a stab and agree with you...sure looks like some if not all GSD .,,,and most certainly a keeper!

SuperG
She definitely looks part GSD!
---
Coke (All-American 7/7/06)
Nikon (GSD 9/7/08)
Indy (All-American 5/10/12)
Legend (GSD 10/22/13)
Rainbow Bridge Kenya (GSD)


She really looks like a GSD, she's beautiful, if anything is added to her maybe it's Border Collie?

---
Lauren

Sinister ~ black male GSD 3.11.09
Draven ~ male Dalmatian 6.30.13
I agree with LaRen616.. depending on size maybe Border Collie/GSD?
---
v/r,

Whitney
and
Commander Charly Titan (GSD)-15 Jan 2010
New Member
Join Date: Jan 2014
Posts: 5
another photo
---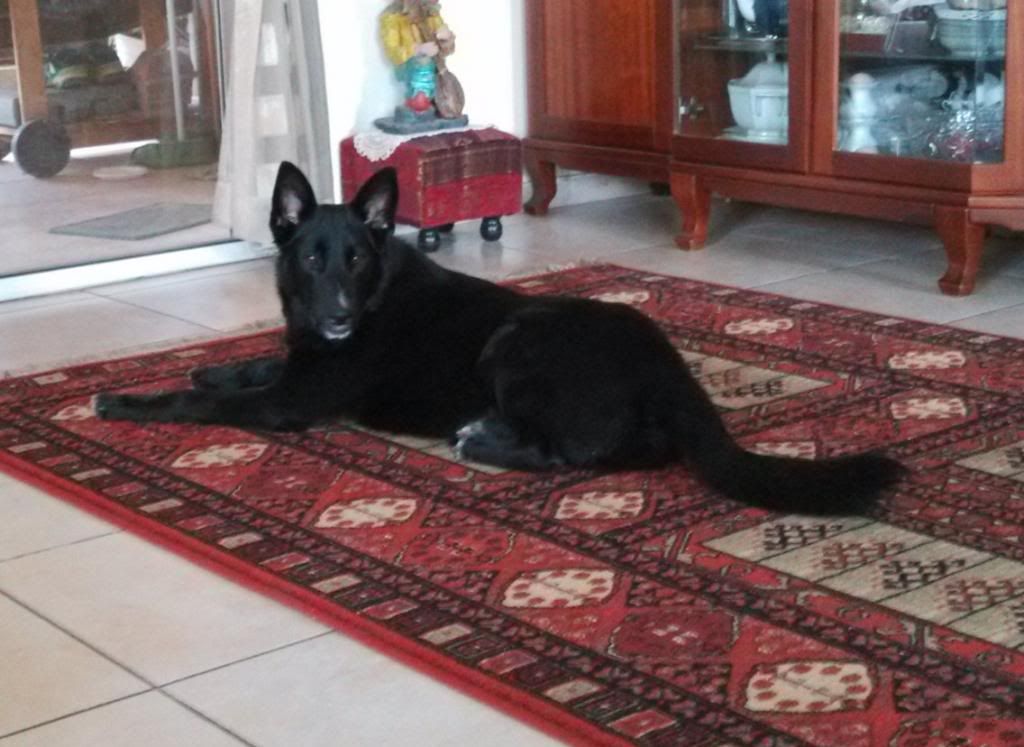 she look bigger here more then reality
That face!
---
Lauren

Sinister ~ black male GSD 3.11.09
Draven ~ male Dalmatian 6.30.13
The Administrator from the Great White North, eh?
Join Date: Jun 2006
Location: Northern British Columbia
Posts: 16,035
Beautiful dog! I'm thinking GSD/Border Collie mix too!
---
Lucia


To view links or images in signatures your post count must be 10 or greater. You currently have 0 posts.


Keeta BH, OB1, TR1, AD
Rottweiler/Hairy Dog mix?? 2004-2015
Crowned Member
Join Date: Dec 2000
Location: Oregon
Posts: 15,205
I don't see any bc in her. I just see a smaller GSD who will continue growing for another year. Congratulations! She looks lovely.
Hard to say. I know a lot of BC people that resent dogs being labeled BC b/c they are black and white and have the white toes and/or stripe on the face (like how us GSD folks resent *any* dog with standing ears and/or a black muzzle being labeled GSD).
---
Coke (All-American 7/7/06)
Nikon (GSD 9/7/08)
Indy (All-American 5/10/12)
Legend (GSD 10/22/13)
Rainbow Bridge Kenya (GSD)