New RA!
---
Odin and I finished up our Rally Advanced title today! We took a big deduction due to handler error (doh!) so we took 4th overall but I'm just glad we Q'd. So far out of the 6 trials we entered to get our RN and then RA we managed to take home lace ribbons for 5. Very proud of my knucklehead.
Our RE is going to take a few months due to lack of nearby trials, and I'm considering trying for the CD at the same time.. showing is addicting!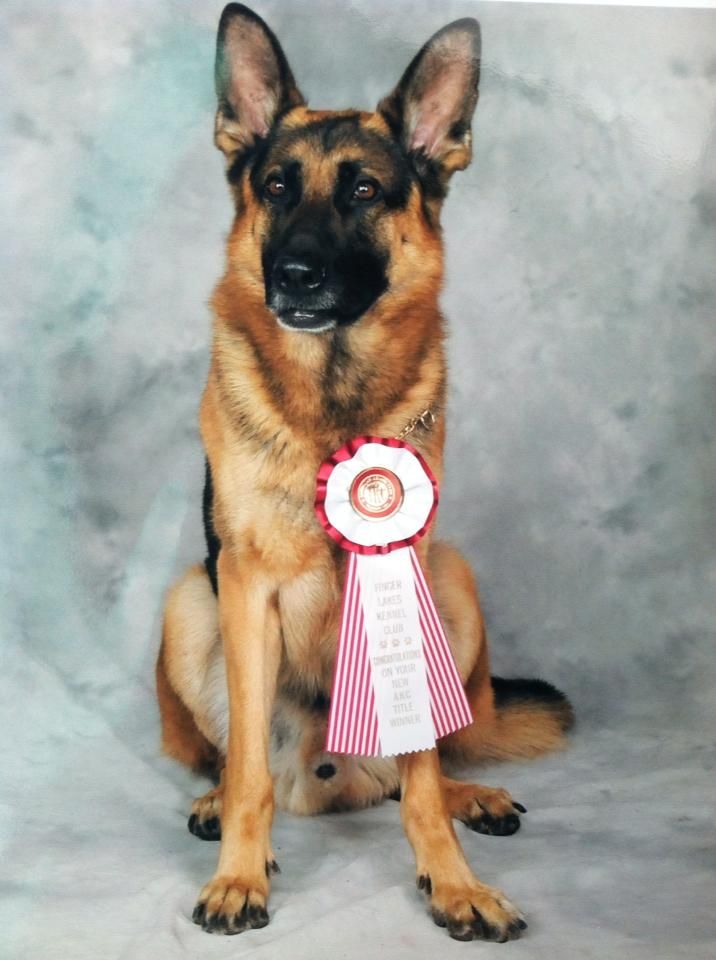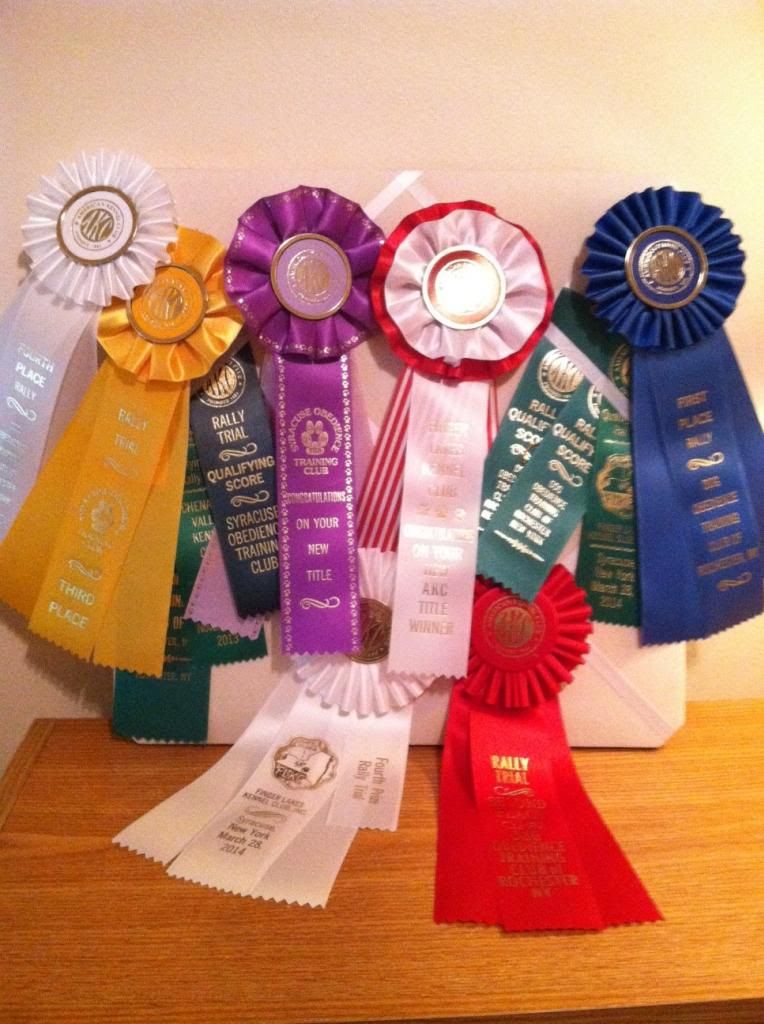 ---
Kelli Black &
Bianka "Shade" v. Littlehaus (2/2/11)
Wodanaz "Odin" BH, CD, RE, TT, CGC, TDI, OFA H/E (2/13/09)

"Utility is the true criterion of beauty."
- Captain Max von Stephanitz
---
~ Diane ~

SCARLET ..... Lauremi's Almost Wasn't
CARLY ......... Ch. Lauremi's No Reservations (AKC GCh pointed, HIC)
RUSSELL ..... Lauremi's Paix
and absent friends... SAGE ~ Lauremi's Whim Z v Jakmar ~ AKC major ptd, HIC ~ 2010-2015
Congratulations! He looks more than a little pleased.
---
-Jenn

Venus of Crooked Creek 1/26/13
Otto von Hena-C 05/23/08
Morgan Donnermond 08/04/01 to 9/28/12 Long Live the Queen!

I have duct tape and I am not afraid to use it.
Yes it is addictive, especially when you place. It's a rush! You should be proud of the work you did with your dog. Congratulations!
---
Jenna, RN CGC & Babs, CD RA CGC HIC
Heidi, RA CGC
SG3 Odessa, SchH1, Kkl1, AD
Ninja, RN CGC & Milla, RN CGC
Joy, Star Puppy, RN CGC
Dolly CGC & Bear CGC
Hepzibah
Crowned Member
Join Date: Mar 2008
Posts: 4,459
That's awesome!
---
Shanna

My Pack:

Jasmine - Female Miniature Poodle - born Aug 15, 2010
Loker Delgado Von Stalworth - Male GSD - born Jan 26, 2012
Koda & Zazu - 7 year old male cats
Alex - Male Cocker Spaniel (rescue) - RIP Cuddlebug 2007-2010
To view links or images in signatures your post count must be 10 or greater. You currently have 0 posts.