"I like Daffy" Moderator
Join Date: Jun 2003
Location: New Douglas, IL ( near St. Louis)
Posts: 3,279
Jag gets two agility titles!!!
---
Jag completed his Novice Agility Prefered and Novice Jumpers Prefered on Friday. We moved up to Open and got one leg in each of Open Jumpers and Open Standard.
We are going to go to regular standard and Jumpers for 2014. Jag is being run by my agility instructor - Joan Meyer - due to my health issues.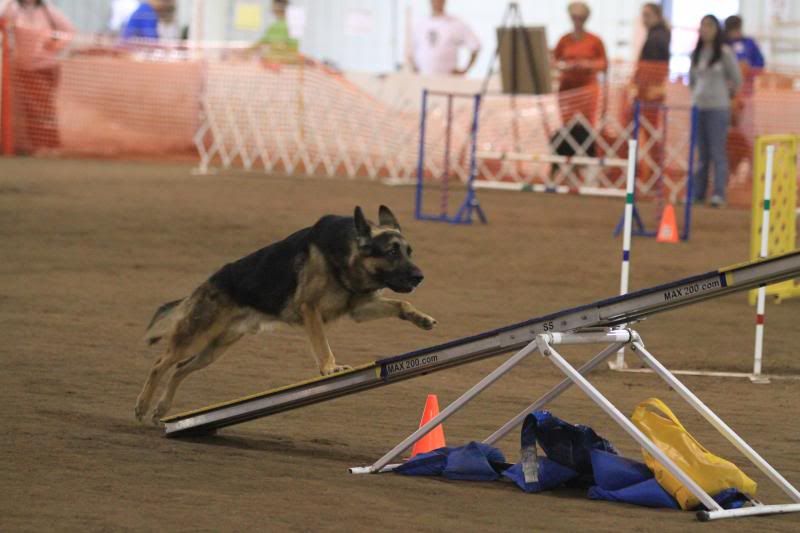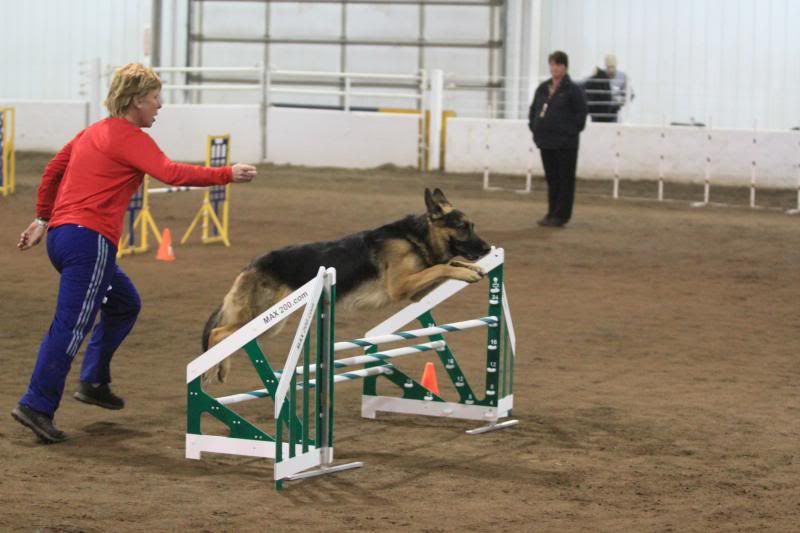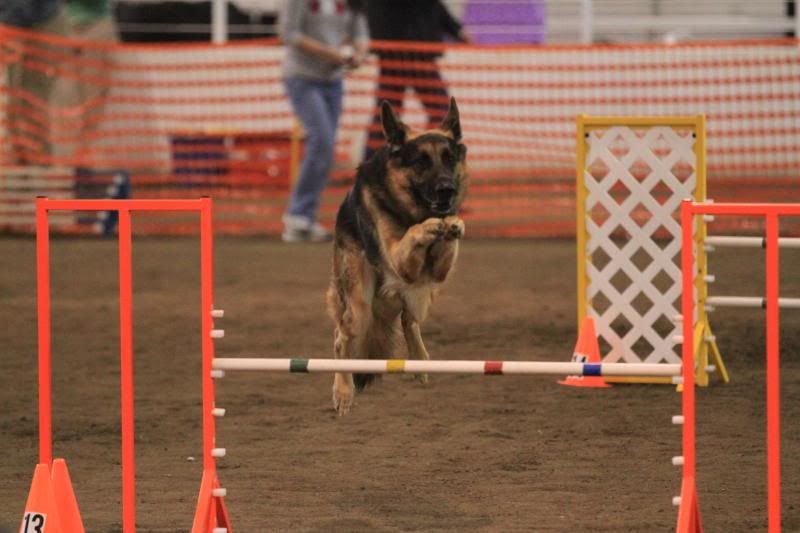 YEAH! Big congrats to you and Jag!!! great pics
---
Diane
Ozzie vom Kleinen Hain
Danger Danger vom Kleinen Hain aka Masi
Tranquillo's Kizzy
Jakoda's Kholee
"Angel" Jakoda's Bewitchen Sami CD OA OAJ OAC NGC OJC RS-O GS-N JS-O TT HIC CGC
"Angel" Steinwald's Four x Four CGC HIC TT
"Angel" Harmonyhill's Hy Jynx NA NAJ NAC NJC RS-N JS-N HIC
"Angel" Jakoda's Jagged Edge
That's great
---
Shanna

My Pack:

Jasmine - Female Miniature Poodle - born Aug 15, 2010
Loker Delgado Von Stalworth - Male GSD - born Jan 26, 2012
Koda & Zazu - 7 year old male cats
Alex - Male Cocker Spaniel (rescue) - RIP Cuddlebug 2007-2010
To view links or images in signatures your post count must be 10 or greater. You currently have 0 posts.

Congratulations! Great pictures too!
Congratulations!
Lee
---
Csabre Sch1, Hexe Sch2, SG Bengal, Lynx, Komet, Kira HGH & Kougar v Wolfstraum ~ Ziberia IPO1 ~ ATB Basha, Kougar & Kyra, Fenja, Sch3s, Cito, Sch2, Danger RH & Alice Sch1s ~Kelsey
wolfstraum.net

Congratulations.....I know your proud, as well you should be...quite an accomplishment.
Fantastic and great pics!
---
Lysa

Norse Magic vom Kriegershaus "Rune" (Dec 08)
Kriegershaus Scout vom Haus Rauch (Dec 12)
At the Bridge: Magnus (1998-2010)
I love the last picture. He looks like he's having a great time!
---
Xan Varik von Fernheim (born 4/3/13)
The Agility Rocks! Moderator
Join Date: Aug 2001
Location: Bushkill, PA (The Poconos!)
Posts: 27,408
WEll done! From looking at his jumping pictures he won't have any trouble with full height!

Good luck!
---
***
MACH3 Bretta Lee Wildhaus MXG MJG MXF MFB TQX HIT CGC TC
Glory B Wildhaus AX, AXJ, XF
plus Miss Osin Blue Wildhaus
"Nothing new can come into your life unless you are grateful for what you already have. ~ "--- Michael Bernhard, gratitude
Congratulations! Will you have to start at Novice again in the regular class?