New Member
Join Date: May 2014
Posts: 2
What is my pup mixed with???
---
So since we've had this gal since she was about 6 weeks old abandoned on the side of the road, we have always been given the question "So what is she mixed with?", to which we would never have a good answer. Attached I have a picture of when she was a wee pup and a couple more current pictures. Your insight is greatly appreciated! Her name is Sasha.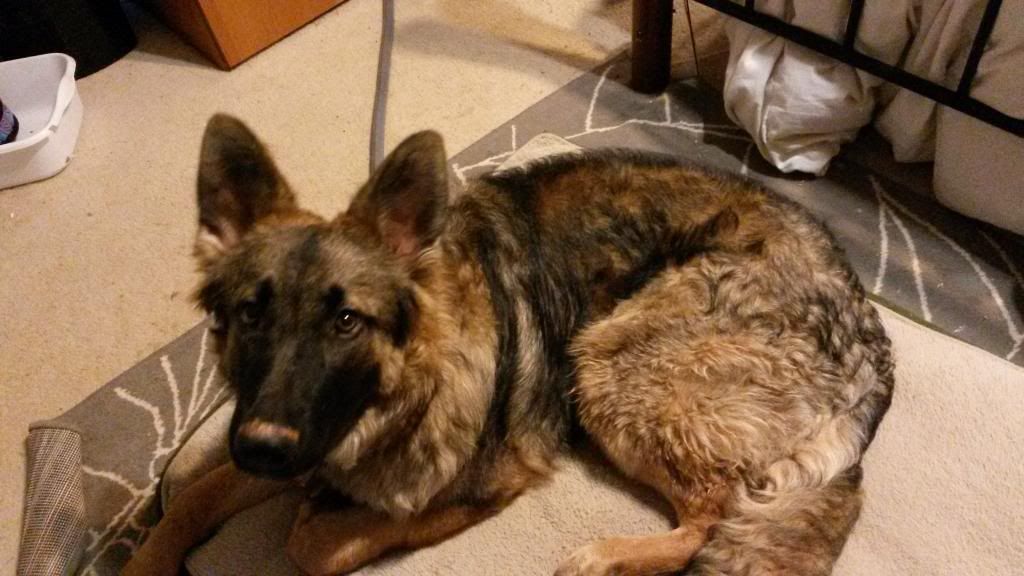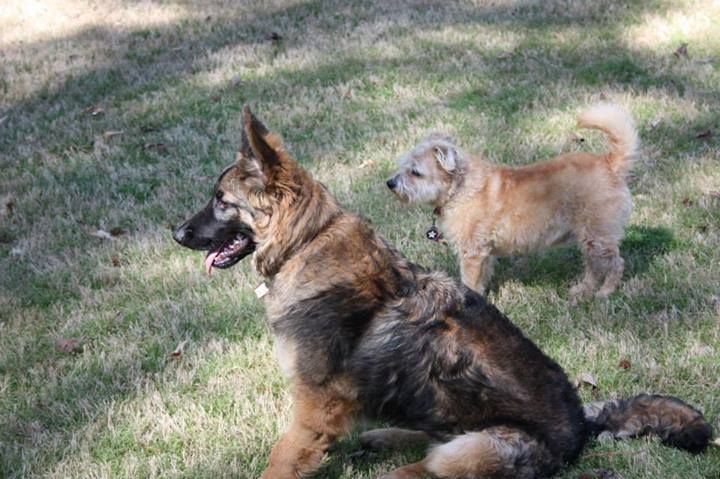 Pretty girl! She actually looks like a purebred long coat to me.
Looks purebred to me, if she's a mix (which I doubt) it's a high content GSD mix
I'm glad she has a loving home now, what a cutie
---
Shanna

My Pack:

Jasmine - Female Miniature Poodle - born Aug 15, 2010
Loker Delgado Von Stalworth - Male GSD - born Jan 26, 2012
Koda & Zazu - 7 year old male cats
Alex - Male Cocker Spaniel (rescue) - RIP Cuddlebug 2007-2010
To view links or images in signatures your post count must be 10 or greater. You currently have 0 posts.

Banned
Join Date: Mar 2013
Posts: 1,673
New Member
Join Date: May 2014
Posts: 2
That's the only conclusion we could come to as well, was just hard to believe someone would dump a German Shepherd (or any dog for that matter) on the side of the road. Thanks for the insight, she's got quite the personality.
gorgeous sable gsd!!! Congrats on the rescue!
---
Athena- Long Coat GSD -CGC
Sinister Black- GSD
Nemesis- GSD
Titus- GSD