Enzo's MX and MXJ
---
Enzo earned his MX and MXJ this past weekend. After having a long time off he's back and ready to kick butt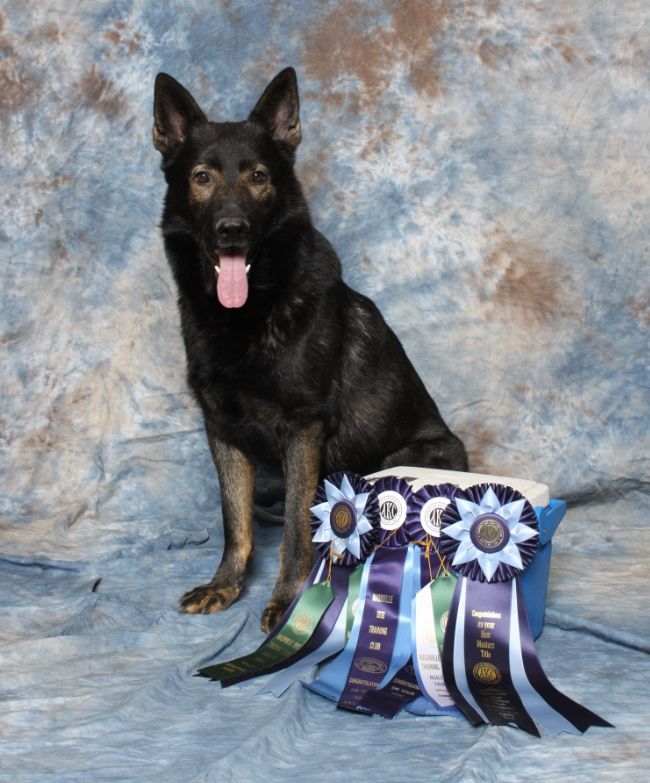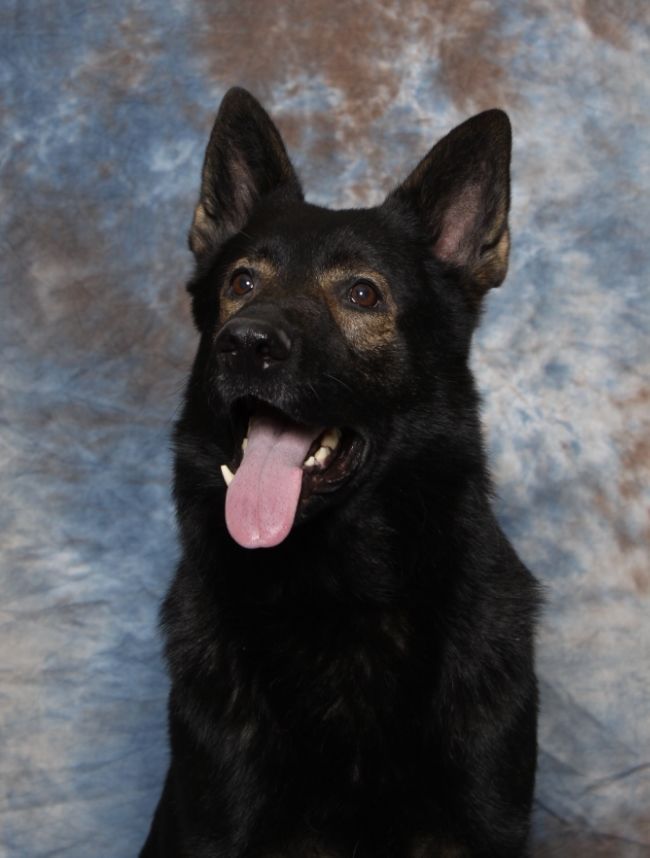 and some working pictures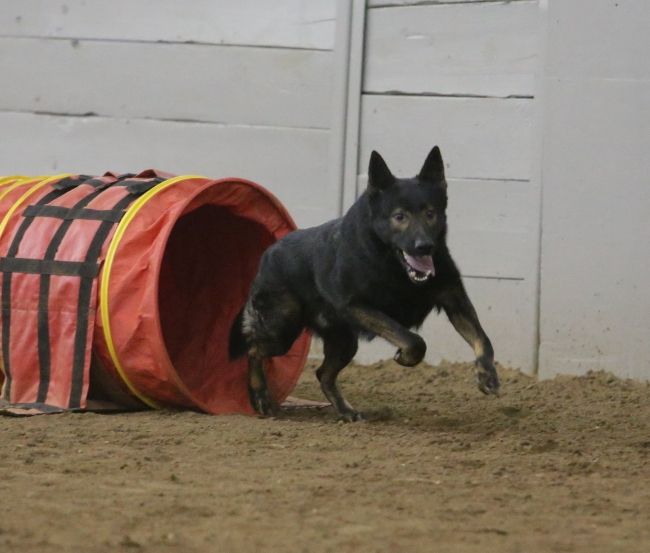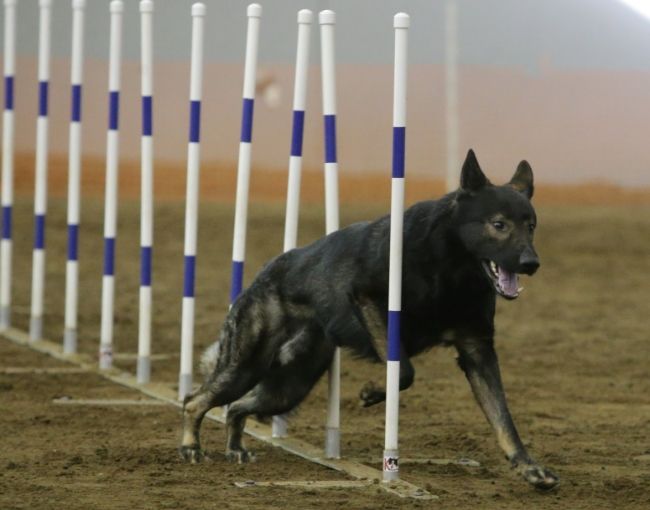 ---
CGC Evaluator/ Free testing for Rescue dogs

Klenien Hain

To view links or images in signatures your post count must be 10 or greater. You currently have 0 posts.


U-CD Nomex vom Gebirgshaus SAR,BH,TD-2,VCD2,RAE,CDX,MXJ,AX,VER,NAP,NJP,CGC ( Retired )
Enzo z Blitz vom Kleinen Hain CGC NA,NAJ,OA,OAJ,AX,BN,CD
Masi and I send a huge congrats to her brother!! Way to GO!
The ribbon pics are beautiful!! He looks exactly like Max
---
Diane
Ozzie vom Kleinen Hain
Danger Danger vom Kleinen Hain aka Masi
Tranquillo's Kizzy
Jakoda's Kholee
"Angel" Jakoda's Bewitchen Sami CD OA OAJ OAC NGC OJC RS-O GS-N JS-O TT HIC CGC
"Angel" Steinwald's Four x Four CGC HIC TT
"Angel" Harmonyhill's Hy Jynx NA NAJ NAC NJC RS-N JS-N HIC
"Angel" Jakoda's Jagged Edge
He's so handsome!

Congrats!!!
---
Lauren

Sinister ~ black male GSD 3.11.09
Draven ~ male Dalmatian 6.30.13
The Agility Rocks! Moderator
Join Date: Aug 2001
Location: Bushkill, PA (The Poconos!)
Posts: 27,408
Well done and the photos are all stunning!!!

Gotta get more of these wonderful dogs out there and doing well!
---
***
MACH3 Bretta Lee Wildhaus MXG MJG MXF MFB TQX HIT CGC TC
Glory B Wildhaus AX, AXJ, XF
plus Miss Osin Blue Wildhaus
"Nothing new can come into your life unless you are grateful for what you already have. ~ "--- Michael Bernhard, gratitude
thanks guys and Diane I agree he does look just like Max.. I will have videos up soon as I can
---
CGC Evaluator/ Free testing for Rescue dogs

Klenien Hain

To view links or images in signatures your post count must be 10 or greater. You currently have 0 posts.


U-CD Nomex vom Gebirgshaus SAR,BH,TD-2,VCD2,RAE,CDX,MXJ,AX,VER,NAP,NJP,CGC ( Retired )
Enzo z Blitz vom Kleinen Hain CGC NA,NAJ,OA,OAJ,AX,BN,CD
Very Handsome boy. Congratulations on the titles.
---
Belinda
Rusti EAC, TN-N, TG-O, WV-N, NCC, NJC, CGC, GSD Diva
Jerry Lee AXP, MJP, OAC, TN-N, WV-N, NCC, NJC, SPJ, UAG1
Thanks.. I am trying to post videos of his runs on youtube
---
CGC Evaluator/ Free testing for Rescue dogs

Klenien Hain

To view links or images in signatures your post count must be 10 or greater. You currently have 0 posts.


U-CD Nomex vom Gebirgshaus SAR,BH,TD-2,VCD2,RAE,CDX,MXJ,AX,VER,NAP,NJP,CGC ( Retired )
Enzo z Blitz vom Kleinen Hain CGC NA,NAJ,OA,OAJ,AX,BN,CD
not sure this will work,,but here's a link to one of the videos


---
Diane
Ozzie vom Kleinen Hain
Danger Danger vom Kleinen Hain aka Masi
Tranquillo's Kizzy
Jakoda's Kholee
"Angel" Jakoda's Bewitchen Sami CD OA OAJ OAC NGC OJC RS-O GS-N JS-O TT HIC CGC
"Angel" Steinwald's Four x Four CGC HIC TT
"Angel" Harmonyhill's Hy Jynx NA NAJ NAC NJC RS-N JS-N HIC
"Angel" Jakoda's Jagged Edge
---
Diane
Ozzie vom Kleinen Hain
Danger Danger vom Kleinen Hain aka Masi
Tranquillo's Kizzy
Jakoda's Kholee
"Angel" Jakoda's Bewitchen Sami CD OA OAJ OAC NGC OJC RS-O GS-N JS-O TT HIC CGC
"Angel" Steinwald's Four x Four CGC HIC TT
"Angel" Harmonyhill's Hy Jynx NA NAJ NAC NJC RS-N JS-N HIC
"Angel" Jakoda's Jagged Edge
---
Diane
Ozzie vom Kleinen Hain
Danger Danger vom Kleinen Hain aka Masi
Tranquillo's Kizzy
Jakoda's Kholee
"Angel" Jakoda's Bewitchen Sami CD OA OAJ OAC NGC OJC RS-O GS-N JS-O TT HIC CGC
"Angel" Steinwald's Four x Four CGC HIC TT
"Angel" Harmonyhill's Hy Jynx NA NAJ NAC NJC RS-N JS-N HIC
"Angel" Jakoda's Jagged Edge